Are You Prepared for a Rainy Day: How to Build an Emergency Fund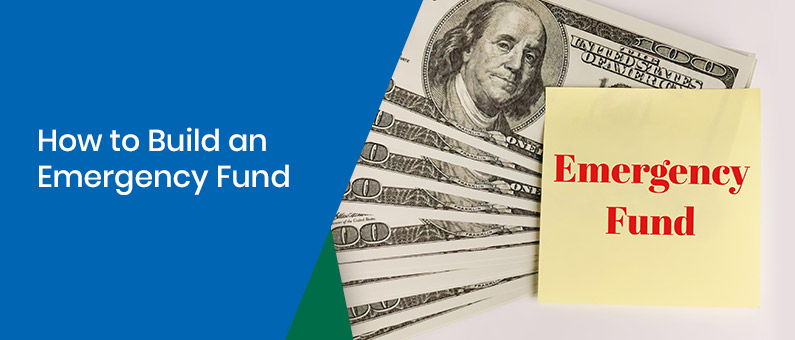 What is an Emergency Fund?
No one saw the COVID-19 pandemic, or its financial impact, coming. Government shutdowns resulted in more than 7 million American workers losing their jobs. In April 2020, the unemployment rate was at the highest level since the 1930s. As a result, the government increased unemployment compensation and distributed economic impact payments to citizens under a certain income threshold. More than one-third of Americans withdrew from an emergency fund to help offset financial losses and keep up with expenses. Having an emergency fund can truly be a financial lifesaver when the unexpected occurs. Are you prepared for a rainy day?
An emergency fund is a savings account set aside for a rainy day. Your emergency savings account should not be for planned purchases. This account can help with major unexpected expenses like car repairs, medical bills, or everyday expenses as a result of a job loss.
Your emergency fund provides a buffer in situations of high financial stress. Without an emergency fund, you may otherwise need to consider taking out interest-bearing personal loans or increase your credit card debt. If you already have those kinds of obligations or don't have any savings at all, an emergency fund is essential to your financial health!
How Much Should I Have in my Emergency Fund?
The general rule of thumb is to have enough to cover three to six months of expenses. To calculate how much this would be, track your spending for one month. That's how much you should aim to have in your emergency fund. Once you have your goal, you can start small. Even having a few hundred dollars can get you out of sticky situations. Read more about finding the best savings strategy.

How Do I Start Saving?
Once you've tracked your monthly expenses, set a savings goal and write it down. Then stick to it. Automating savings will help you put money away before you can spend it. Some employers offer a direct deposit option to put a percentage of your paycheck into a savings account in addition to a checking account. If this is an option, putting away even 5-10% of every paycheck can add up quickly.
Where Should I Keep my Emergency Fund?
Your emergency fund should be a savings account separate from your regular savings account (the one you use to save for vacations and fun things). Keep your emergency savings in an account that is easily accessible. You don't want to keep your emergency savings in an account that would need to be liquidated or moved around before you can access the funds. Emergencies are unexpected and you want to be able to easily access the money when you need it. When choosing an emergency savings account, here are some things you should consider:
Savings accounts with a high yield, like an interest savings account, will help your emergency fund grow while you save
An account that automates savings, so the account gets funded effortlessly.
Money Market Savings Account - Money Market accounts pay higher interest rates than traditional savings accounts but have a higher minimum balance requirement. This may help fight the temptation to withdraw from the account unnecessarily.
Palisades CU's Lucky Savers Account where you are entered to win money every time you deposit $25!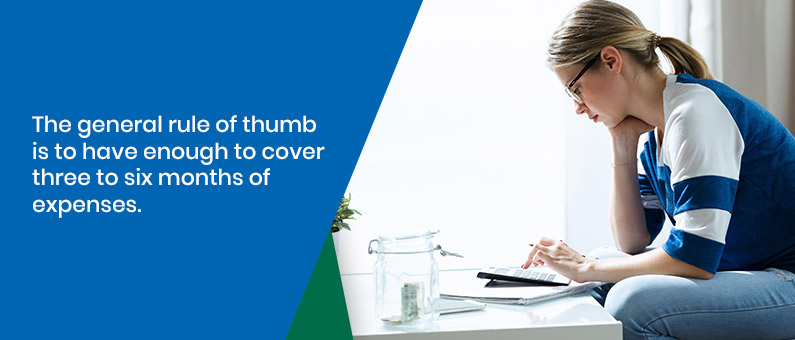 Start Saving For A Rainy Day
Starting an emergency fund is as easy as opening a savings account. If you have questions about getting started or choosing the right account, our financial representatives are here to help. Contact us at 800-438-7415 or visit any of our Rockland County locations in Nanuet, New City, or Orangeburg. Learn more about savings accounts in Rockland and Bergen County. Check current Rockland and Bergen County savings account interest rates.
For more savings tips, read about saving money in your 20s and 30s, and your 40s, 50s, and 60s.
« Return to "Blog"
Go to main navigation