Beat! Beep!
Beat! Beep! Watch us beat your rate!
Beep! Beep! Is there a new car in your future? Finding the perfect vehicle can be a daunting task. Lots of questions come up about what style car are you looking for. What make of the car? What model? But the most common thought is: "how much money is this going to cost?"
It can be hard to make a clear-cut decision when a fast-talking car salesman has a hold of you. Palisades CU is here to help! Whether it's a new sports car or a reliable used car for family road trips, we have a wide range of loans and services to make this purchase stress free. Being able to have confidence when it comes to car buying can be achieved through us! You can get secure financing through us which can make going into a dealership to negotiate your price, a breeze!
Palisades CU is proud to offer super low auto loan rates. If you already have a loan on your existing vehicle, Beat Beep! Watch us beat your rate! Refinancing your auto loan may be able to save you a significant amount of money each month and may even lower your monthly payment.
Here is a simple example of how much you can save: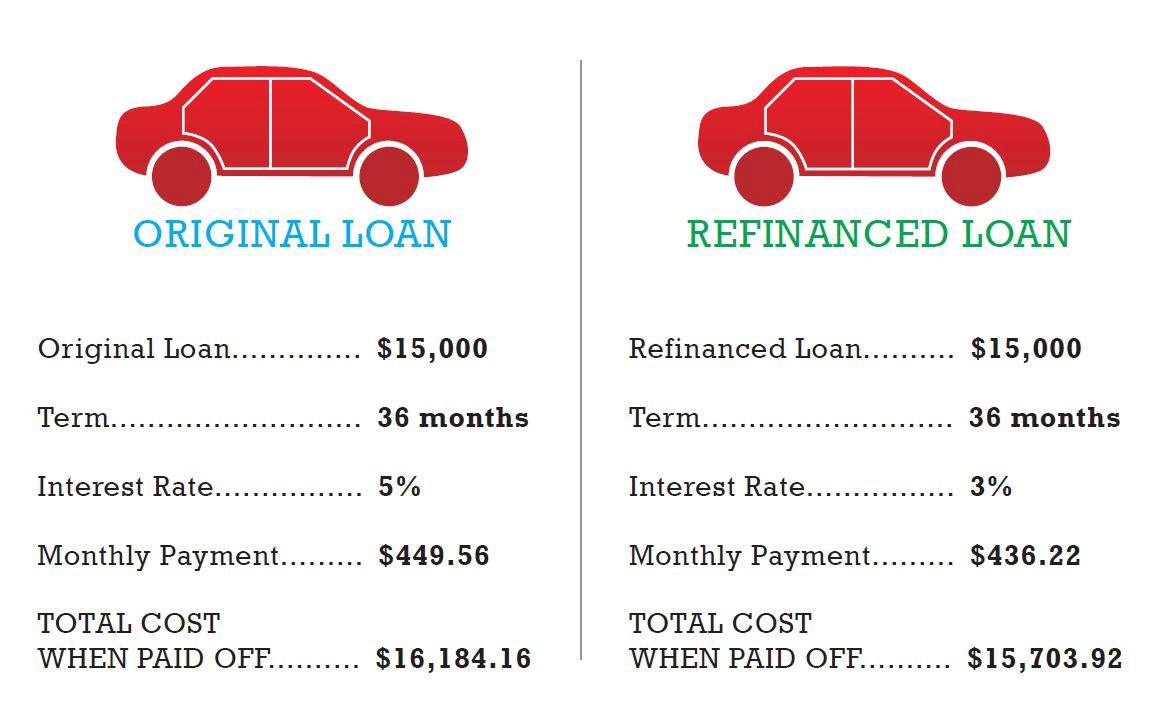 Why pay more in interest than you have to? A lower interest rate on your auto loan can save you a significant amount of money. Interested in seeing how much you can save when we beat your current auto loan rate? Refinancing your car auto loan with us costs no money to apply so get started today by applying online!
Read more about the benefits of financing a car through a credit union vs. a car dealership.
Looking for the best auto loans in Nanuet, New City, or Orangeburg? Learn more about vehicle financing in Rockland and Bergen County and see if a Palisades CU auto loan is right for you?
View current Rockland and Bergen County auto loan rates.
Find more tips and information by following Palisades Credit Union! Connect with us on Facebook, Twitter, Instagram or LinkedIn.
« Return to "Blog"
Go to main navigation