Create and Stick to a Wedding Budget
Spring brings new life, beautiful blooms — and the start of wedding season!
Updated April 22, 2022
Warmer months are the most popular time of the year to get married. As we approach wedding season, you may be thinking about ideas for your own upcoming wedding. While you're taking notes about flowers and dresses, you should also start thinking about the costs of these items and your wedding budget.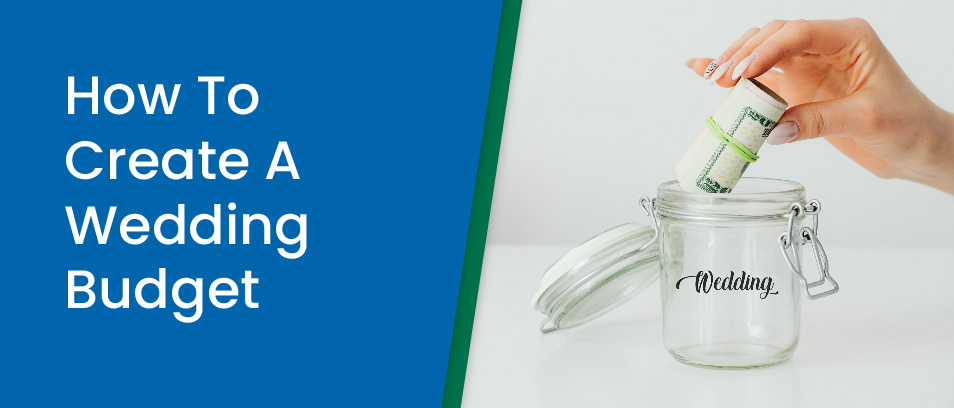 How Much Does A Wedding Cost?
Weddings are a big expense. In 2021, the average cost of a wedding in Rockland County New York was $44,000. Not everyone can or wants to spend this much. And you shouldn't put yourself deep in debt for this occasion. You can have a nice wedding for much less. Whether you're planning a big expensive wedding, or a small DIY wedding, you should create a wedding budget.
How To Create A Wedding Budget
Consider your wedding budget like a mini version of your personal budget. Just as you would create a personal budget based on your income and expenses, you want to take costs and available funds into consideration when creating a wedding budget. The first thing you need to do is establish a wedding budget that both you and your partner are comfortable with. There are plenty of resources to help you plan what you want at your wedding, and how much those things will cost.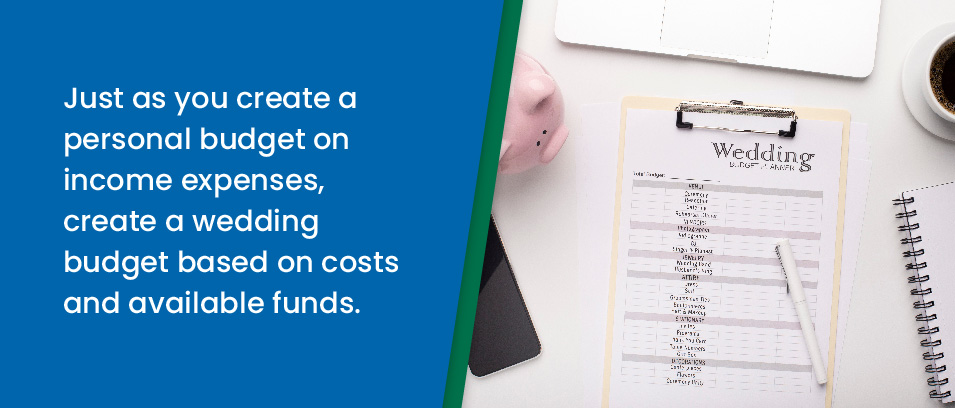 How Will You Pay For Your Wedding?
Before you start pricing out venues, you should know how you will pay for your wedding. If your parents will be paying for the entire wedding or contributing a portion, that may free you up for a larger budget. If you and your future spouse will be paying for the wedding yourselves, you may have a smaller budget.
Research Wedding Costs
Once you've established how you will pay for your wedding, it's time to get an idea of what the things that you want will cost. Don't think about the average total cost of a wedding. Think about what's important to you. There are plenty of resources to help you plan what you want at your wedding, and how much those things will cost. Getting a general idea of what your wedding will cost can help you create a wedding budget that you can stick to.
Add up your costs and compare it to your available funds. Adjust your projected expenses so you don't spend more than what you have or what you anticipate you can save.
Break Your Savings Goal Down
Once you have a budget you should choose a date and create a timeline. If you just started saving, this will help you know how long you have to save, and how much you will need to save each month to reach that goal. If the monthly contribution is too high for you to reasonably meet, you may need to adjust your timeline or consider revising your wedding budget.
A longer timeline may allow you to have a bigger wedding budget. You'll have more time to reach your savings goal. Having more time to contribute may also allow you to add in a few extras that you may have had to forego had you had a shorter amount of time to save.
You need to decide what is right for you: Wait until you save more or keep your wedding timeline but spend less.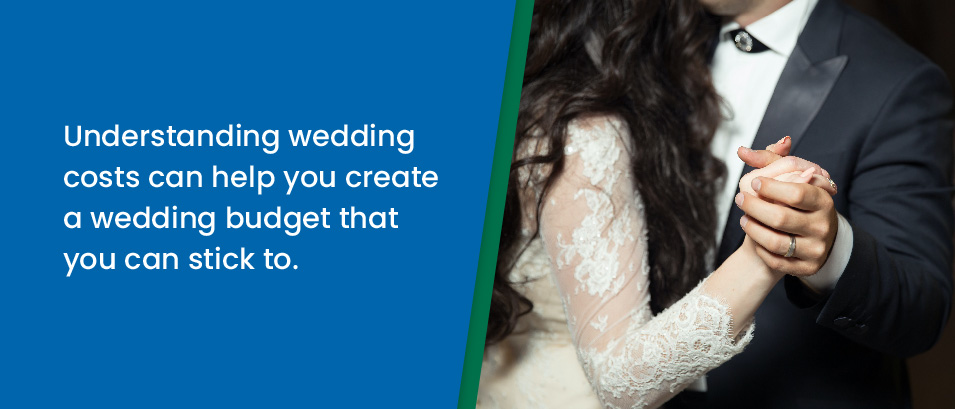 Decide Where to Keep Your Wedding Savings
Once you have your budget and monthly contributions set, open a joint account that has a high yield and allows you to have cash on hand for deposits and other wedding expenses. A free interest savings account offers a high rate and connects to your Palisades CU checking account to make saving easier. Choose from a basic checking account or a cashback or rewards checking account that will reward you for paying for wedding expenses from the account. You should also discuss spending from this account — will you both need to agree before spending anything or only above a certain amount?
Automate Your Wedding Savings
The best way to make sure you meet your goals for your wedding budget is to automate your savings. Setting up automatic transfers to your savings account on payday means you don't have to think about it, and the money doesn't accidentally get spent on something else. You can also enroll in online banking, which has budget tools, transaction search features, and easy transfers to help you stay on track!
Plan a Savvy Honeymoon
Another expense to take into consideration when creating a wedding budget is a honeymoon. You can plan an extravagant honeymoon if you can afford it. But you can also plan a low-key weekend getaway that better fits your budget. There are quite a few things that can help you get a great honeymoon without going overboard.
Honeymoon registries - Honeyfund put honeymoon registries on the map after appearing on Shark Tank. Honeyfund and other honeymoon registries allow guests and family members to contribute to the couple's honeymoon expenses instead of purchasing traditional wedding gifts, like toasters and cookware.
Travel Rewards - If you have a travel rewards credit card, cash in your rewards to help pay for your flight and other travel expenses related to your honeymoon.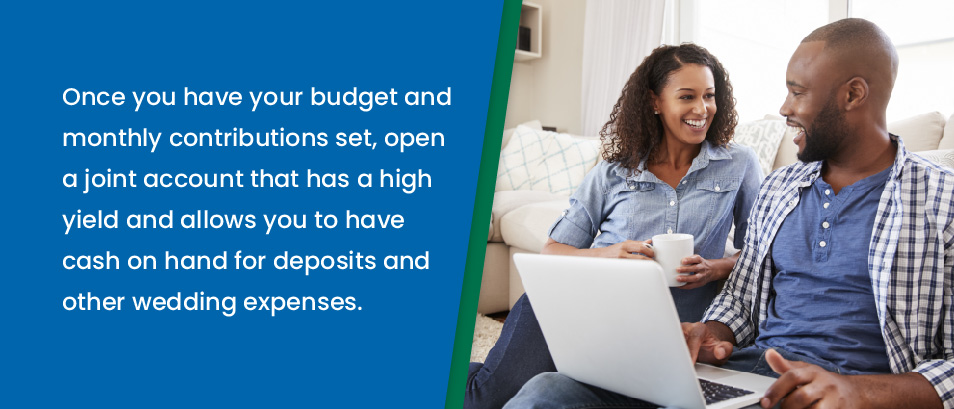 Need Extra Help?
If you need extra help paying for your dream wedding, you may want to consider a personal loan. Personal loans can be used for anything - including weddings and honeymoons.Our experienced lenders can help you determine whether a personal loan is a good option for financing your wedding. Contact us today. View loan rates in Rockland and Bergen County.
Related Blogs:
Savings Tips for People in Their 20s and 30s
How To Build An Emergency Fund
How To Save For Your First Home
« Return to "Blog"
Go to main navigation