Everything You Need to Know About Home Loans
Palisades Credit Union has been offering Better Banking, Better Solutions since 1941. Today our membership includes all persons who live, work, worship, or attend school in Rockland County, New York; Bergen County, New Jersey; New York State employees who work in the five New York City boroughs; and members of Radio and Television Broadcast Engineers Local 1212, International Brotherhood of Electrical Workers, AFL-CIO, in New York, NY and employees of USA Networks who work in or are paid from New York, NY.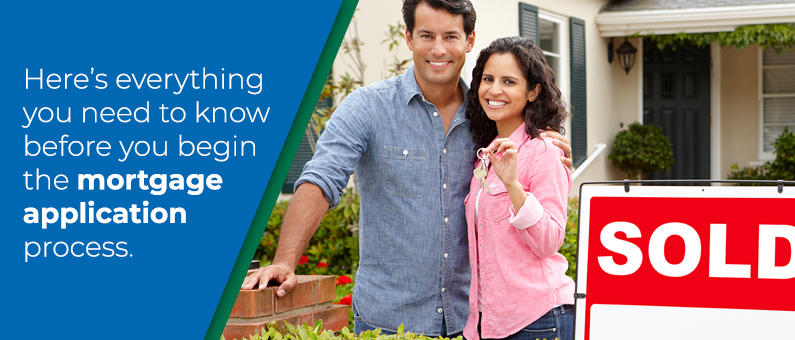 Looking for a home loan in one of our service areas? Before you begin your mortgage application, here's everything you need to know about home loans.
What is a home loan?
A home loan or mortgage enables you to purchase a house without having to pay all cash for what is often the biggest purchase you'll make in life. You will, however, need to make a down payment, which is typically between 3.5-20% of the home's appraised value, along with closing costs and some other fees. The lender then finances the rest of the purchase. A mortgage is a term loan, meaning you'll repay it, along with interest, over the course of (generally) 15 to 30 years.
Are all home loans alike?
Before you get started, you'll need to choose a mortgage type. A conventional loan will necessitate a 5-20% down payment on the home. If you're a military veteran, consider a VA loan, which lets you buy a home with zero down payment. To learn more about saving for your down payment, read How To Save For Your First Home.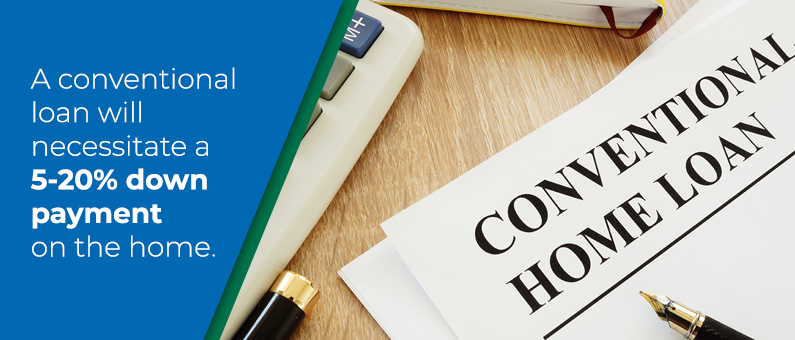 Once you've chosen the best loan for your scenario, you may be given a choice of repayment arrangements for that loan. Here are the three common types of mortgages:
30-year fixed-rate mortgage: The interest rate on this 30-year mortgage will remain fixed no matter the changes to the national rate.
15-year fixed-rate mortgage: This mortgage will also have a fixed interest rate, but the term lasts just 15 years. The monthly payments will be higher, but the overall interest paid over the course of the loan will be significantly lower.
Adjustable-rate mortgage (ARM): An ARM gives the borrower a lower interest rate in the early years of the loan, and then a gradual increase (adjustment) in rate over the rest of the life of the mortgage.
What do I need to know before applying for a home loan?
A home is likely to be the largest purchase you will ever make. To qualify for one, you will need to prove that you are living a financially responsible life and that you can afford the monthly payments.
The primary way lenders gauge your financial responsibility is through your credit score. This number is like a grade that tells lenders how you've handled your past credit card accounts and other debts.
Your credit report, which is used to calculate your credit score, includes the length of time you've had your credit cards and loans open, the timeliness with which you've made your payments, the trajectory of your debt, and the amount of available credit you might use. Most lenders will only grant a home loan to borrowers with a FICO score of 650 or higher. You can check your score for free on Credit Karma or Credit Sesame. However, those apps don't provide your exact FICO score, so their number may be a little different (but still close). You can also order a free credit report from all three major credit bureaus once a year at AnnualCreditReport.com.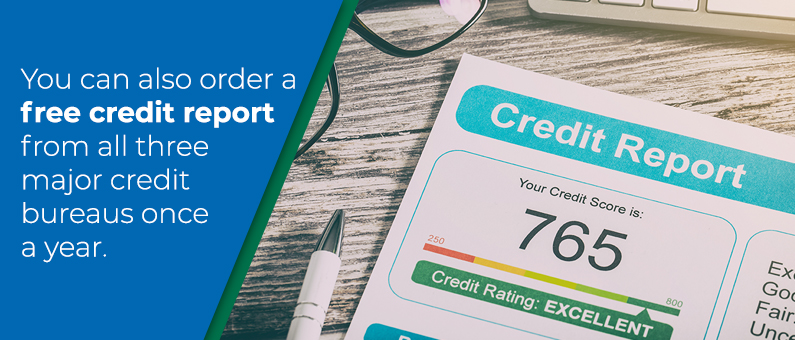 Before and during your mortgage application, make sure to pay all your bills on time, don't open new credit cards, and work on paying down your overall debt. A higher credit score will help you get approved quicker and net you a lower interest rate on your loan.
Another crucial factor in determining your eligibility for a mortgage is your debt-to-income (DTI) ratio. Lenders want to know how big your collective outstanding debt will be in relation to your income if you receive the home loan. Most lenders will only allow a maximum DTI of 36%. To calculate your DTI, take your total monthly debt payments and divide that number by your monthly income.
When should I apply for a home loan?
While you won't need the loan until you are ready to close on a house, it's a good idea to start the process before you begin house-hunting. Your lender will let you know whether you can expect to be approved for a loan and will provide you with an estimate of how much house you can afford so you don't face disappointment later.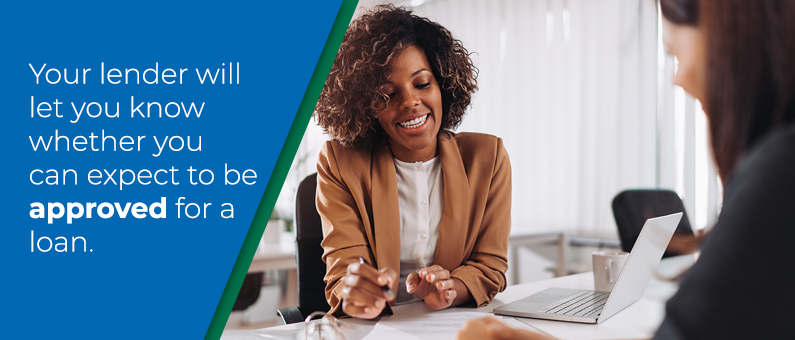 When initially applying for a home loan, ask your lender for a pre-approval or pre-qualification letter. You will have to provide some basic information about your income, assets, and debts.
This letter confirms you are preapproved for a home loan up to a specific amount. Having this letter in hand shows real estate agents and sellers that you are serious about buying. Most pre-approvals are only good for 60-90 days, so make sure you're ready to start house hunting before you get yours. Read more about the best time to apply for a mortgage.
How Do I Apply For A Mortgage?
To apply for a home loan at Palisades Credit Union, apply online or call Harold Willis, Mortgage Originator (NMLS# 754591), at 845-602-1214. Make sure all of your financial paperwork is in order and hold onto all important financial documents in the months leading up to your application.
To make it easier, we've created a list of the information and documents you'll need:
Name of current employer, phone and street address
Length of time at current employer
Official position/title
Salary including overtime, bonuses or commissions
Two years' worth of W-2s
Profit & loss statement if self-employed
Pensions and Social Security check stubs
Proof of child support payments
Copies of alimony checks
Statements for all checking and savings accounts
Investments (stocks, bonds, retirement accounts)
Proof of any gifted funds from relatives
Car loan information
You will also need to explain any blemishes on your financial record including bankruptcies, collections, foreclosures, and delinquencies.
For more assistance understanding the mortgage loan process, see 10 Mortgage terms you need to know. You can also take our financial literacy quiz.
Check out the current mortgage rates in Rockland and Bergen County. If you're ready to apply for a home loan, contact our Rockland and Bergen County mortgage lenders today or apply for a mortgage online. You can also visit any of our convenient locations in Nanuet, Orangeburg, and New City to discuss your home financing options. We're completely committed to your financial success!
« Return to "Blog"
Go to main navigation