Freshmen Finances: Financial Essentials for First-Time College Students
College is an exciting time where you will be trying and learning many new things.
Make sure you learn how to take care of your finances while you're away from home for the first time! Read on to see what PCU recommends for every college freshman.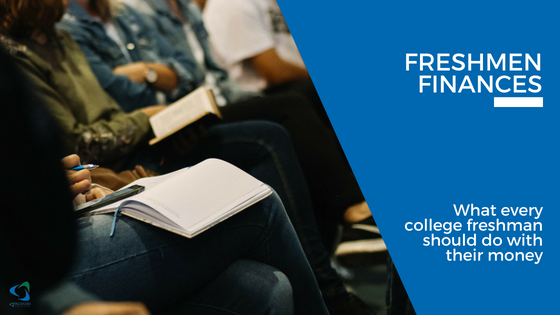 Make A Budget
It can be all too easy to forgo a budget your freshman year of college, especially if most of your meals come from a pre-paid meal plan. However, creating and sticking to a budget now will help you build good habits for the future. To start, figure out what kind of budget will work best for you, then take stock of your spending habits and how much money is coming in, including part-time jobs, allowances, and loans!
Start Building Credit
It is never too early to start building your credit, especially if you plan to rent an apartment while you're in school! There are several ways to start building credit, including taking out loans or buying a car in your name. If these are not options, you can open a credit card. Since you won't have a credit history you will not have a high credit limit, but this is a great way to learn how to make purchases and pay off your balance every month.
Get Smart About Security
You're probably meeting lots of new people who will be in and out of your dorm this year. While most of these people will become lifelong friends, you should secure yourself against possible theft or hacking. Make sure to not leave your phone or computer unlocked, especially if you have your banking documents or accounts open. Put a secure password on all your accounts and don't ever leave your phone, laptop, or wallet laying out, and never share your password or pin numbers with anyone!
Learn more about safely managing your finances online.
Being on your own can be overwhelming, especially when it comes to money, but PCU is here for you! If you are interested in taking out student loans, getting a credit card, or financing a car to build credit, we can help! Contact us online or visit any of our convenient locations in Nanuet, Orangeburg, or New City. Palisades CU serves Rockland County, New York and Bergen County New Jersey.
Related Blog: Guide to Student Loan Options
« Return to "Blog"
Go to main navigation