Holiday Budgeting Tips During Inflation
No matter how you plan to celebrate this holiday season, budgeting for the additional expenses that arise at the end of the year is an important step towards financial health. It is not just Christmas gifts that will blow your budget, most Americans also increase their spending on food and travel during the months of November and December.
To make matters worse, prices of goods and services are higher everywhere you look. Inflation is at a 40 year high and many foresee a recession hitting the American economy. At Palisades Credit Union, the financial health of our community is a top priority. We have put together the top tips for holiday budgeting during inflation so you can create a healthy start to 2023.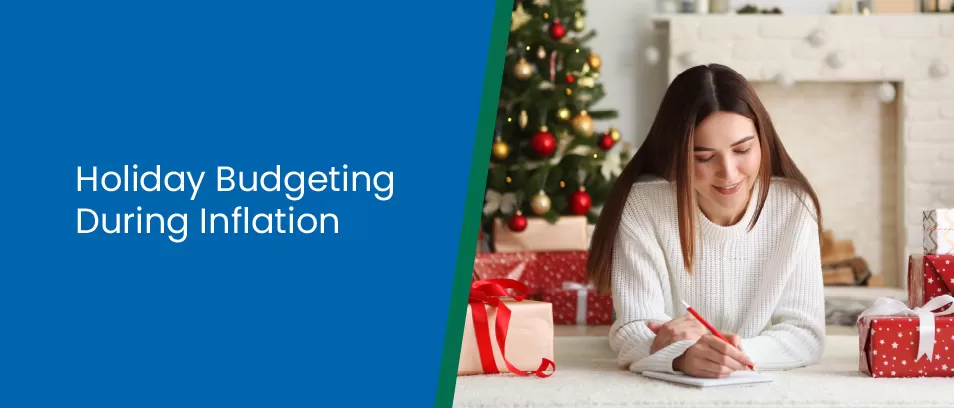 Estimate your expenses
Take a look at your calendar and make a note of any traveling that you plan to do before the end of the year. What expenses will those trips create? Try to estimate how much money you will need to cover your holiday travel. Next, think about the typical parties, gift giving, family meals, and entertainment that go along with the holidays. Based on your plans and previous years' spending, calculate how much you think you will spend in the next couple of months. Remember that prices are higher this year and create estimates that reflect the current price of food, gas, and gifts.
Create a budget
Now that you have an estimate of how much you plan to spend over the holidays, it is time to make a budget for November and December. If you already have a working budget that you utilize each month, review it now to ensure that it includes these additional holiday expenses. If you didn't budget extra money for the holidays, don't panic. It is not too late to monitor your spending and stay on track this holiday season. If you need help creating a budget, there are many helpful apps that track your finances and help you determine how to budget your spending.
In order to avoid racking up debt for the new year, you will need to identify where the money will come from to cover your holiday spending. You may be able to shift your budget to account for your extra spending by taking money away from your entertainment and restaurant funds for the next couple of months. Some common expenses that can be cut to save money during the holidays include:
Streaming services
App subscriptions
Unused gym memberships
Restaurant spending
Impulse shopping
If it doesn't seem possible to cut back on your current spending this season, consider picking up extra hours at work or explore a side hustle to help pad your holiday fund. If you have a short-term savings account, you can remove those funds for the holidays, but it will set you back on your savings goals. Spending during the holidays should never come at the expense of your retirement and long-term savings accounts. If your spending threatens your long-term financial goals, consider cutting back this year or applying for a personal loan to help you through the holidays.

Make a shopping list
The best way to control your holiday spending is to create a shopping list and stick to it. List every person that you will buy a gift for and set a budget for their present. As you make purchases, write them down and mark that spending as complete. Don't be tempted to add additional impulse items to the gift.
A list also works if you are hosting a holiday party or family dinner. Plan out your menu, drinks, and decorations and assign a dollar amount to each item. Make sure that your spending aligns with your budget for the event.
Don't forget about the little expenses that add up around the holidays. Some other items to add to your holiday budget include:
Wrapping paper
Greeting cards
Postage
Decorations
Cluster your shopping
Make a plan for the weeks leading up to the holidays, and choose a couple of days to complete your gift shopping. This will help curb the impulse to pick up "one more thing" here and there throughout the season. Black Friday and Cyber Monday are great days to save money on your purchases.
This year, high inflation rates have many Americans cutting back on their purchasing. In order to combat this decrease in consumer spending, many retailers are extending their holiday sales or offering more rewards to shoppers this year. Walmart, Best Buy, Gap, Target, and Bath & Body Works are just some of the stores that are running promotions to encourage customers to make purchases this season. By focusing on holiday sales and markdowns, you can get your friends and family great gifts without breaking the bank.
Shop with a rewards credit card
Once you have planned out your holiday expenses, it is time to think about how you will pay at the register. Carrying a lot of cash around during the holidays can be risky and, let's face it, no one really writes checks at the store anymore. Shopping with a credit card this season is the easy and secure choice.
Since you plan to spend money on all these holiday expenses, why not get a little something back for yourself? Paying with a rewards credit card means that you earn points for each dollar you spend this season. At Palisades Credit Union, our Platinum Rewards Mastercard offers points that can be redeemed for:
Plane tickets, hotel rooms, and rental cars
Merchandise from your favorite stores
Gift cards for popular brands
Cash back to apply toward your statement balance
With no annual fee, zero fraud liability, and price protection, the Platinum Rewards Mastercard from Palisades Credit Union is the perfect partner for your holiday spending. (Compare the benefits of shopping with a credit card vs. buy now pay later).

Find free holiday activities
Don't let the holidays turn into a stressful strain on your wallet. Put aside the shopping for a while and plan some quality time with your friends and family. Whether you choose to drive around looking at holiday lights, stroll through a family festival, or catch a parade, there are lots of ways to spend time soaking up holiday cheer with your loved ones.
Free holiday activities are easy to find. Rockland Parent has an extensive list of holiday events in Rockland County, New York. If you live in Bergen County or New Jersey, Mommy Poppins offers an annual list of free holiday events in NJ.
Plan for next year
If you are feeling financially stressed this holiday season, make a savings plan to help prepare for next year. Putting a small amount of money each month into a holiday savings account can ensure that you have money ready when next year's holiday expenses start rolling in. If you have trouble leaving your savings untouched throughout the year, consider opening a six-month certificate in April or May. With a savings certificate you can set some money aside for the holidays and earn interest to add to your budget.
Another way to ensure that you have plenty of holiday funds next year is to save your rewards credit card points. Rather than cashing your points in each month, pretend like they don't exist until the end of the year. You can then cash in your points for gift certificates or statement credits to help you pay for your holiday shopping.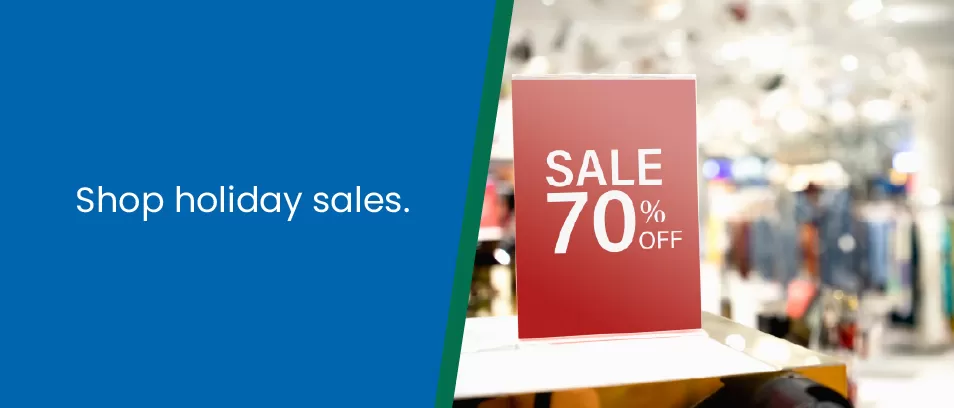 Get help with your holiday budget
Need help choosing a budget that works for you? If you have questions about savings, budgeting, or personal loans for the holidays, contact a Our friendly staff is happy to help you make a plan to take some of the stress out of the holiday season. From our Palisades Credit Union family to yours, we wish you all a happy holiday season!
« Return to "Blog"
Go to main navigation