Key Money Moves During the Pandemic
Here at Palisades Credit Union, our members live in one of the hardest-hit regions in the country. As your local credit union, we want to do everything we can to help the communities we serve make it through this difficult time. Read our response to COVID-19 and know that there are COVID-19 Financial Assistance options available for members who are currently experiencing financial strain. We also wrote this article to help you take stock of your financial situation during the pandemic and figure out what (and what not) to do with your money. Keep reading for a variety of tips to meet different situations and needs!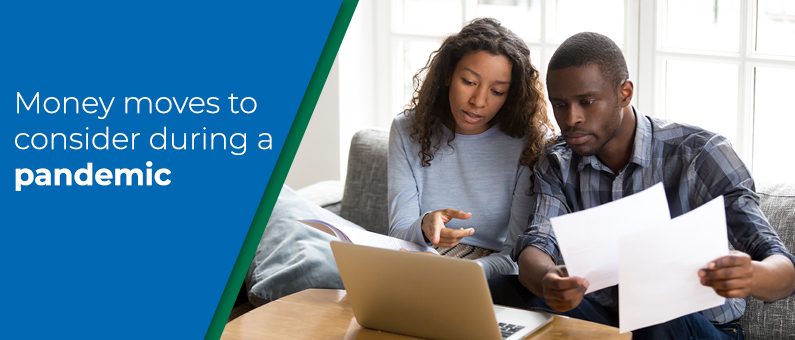 Still working? Beef up (or start) your emergency fund.
For many Americans living paycheck to paycheck, setting aside money for emergencies can be all but impossible. But if you can carve out a set amount per pay period to save, you should. Begin with a small goal, such as $1,000, and work your way up to having 3-6 months of living expenses on hand.
If you already have an emergency fund, that's great! Take a minute to check your current balance and see if you can increase your regular contributions. Although jobless claims are beginning to decline, each report is still in the millions. Even if you feel pretty secure in your job and company, it's best to prepare for the worst-case.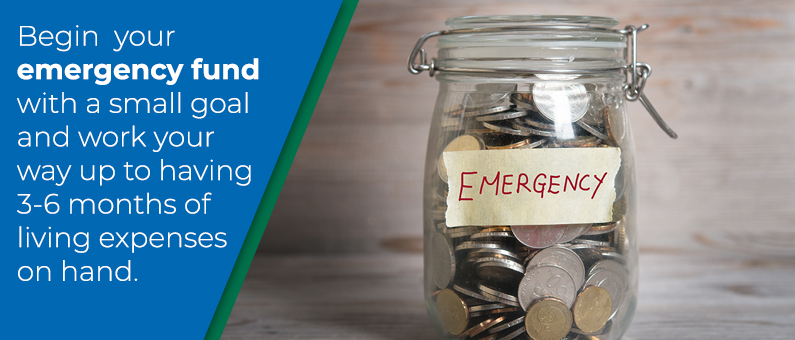 Haven't filed your taxes yet? The deadline was extended to July 15, 2020, so if you're expecting a refund, get them in and use the cash to jump-start your emergency fund. You could also do this with your Economic Impact Payment from the IRS, if you get one.
Take a close look at your budget.
You may already notice a decline in spending due to stay-at-home orders and the closure of restaurants and entertainment venues. Still, audit your monthly expenses and look for places to trim. You can then add that money to your savings account. Recurring charges such as app subscriptions and other services is an easy place to start.
Working Less or Not at All? Help is out there if you ask.
As mentioned above, Palisades Credit Union is offering COVID-19 Financial Assistance to our financially-impacted members. Many other financial institutions are doing the same or similar, so it's worth calling to ask for help if you can't make your credit card payment or other bills.
When it comes to your portfolio, "don't do something; just stand there."
This quote comes from the late Jack Bogle, founder of Vanguard Investments, and the classic piece of advice is even more relevant right now. Here are some additional tips for two different stages of life and investing.
If you're retired or close to retirement
Resist the temptation to move more of your portfolio into cash. Even now, retirees should maintain a balanced portfolio of stocks and bonds; otherwise, your retirement funds won't keep up with inflation or have the chance to grow.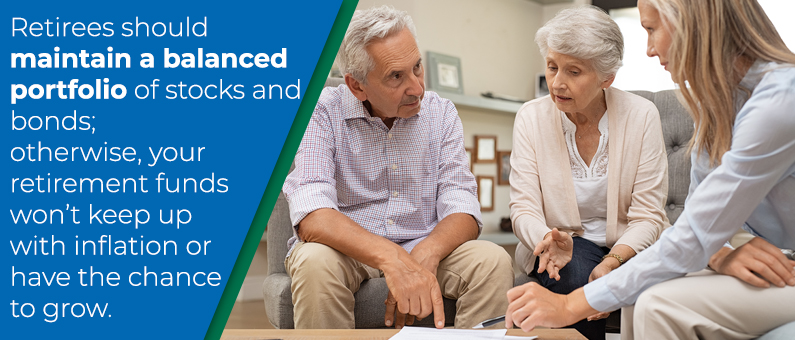 Instead, think about cash in terms of having two buckets for it: one for a year's worth of living expenses and one for large expenses you need to cover in the next five years. The rest of your money can stay in your investment portfolio to ride out the market.
If retirement is still a ways off
Keep calm and carry on. Instead of worrying about trying to "time" the market correctly, just continue to make regular investments over time, such as the amount of your paycheck you contribute to your 401(k) each pay period. As a long-term investor, you don't need to freak out over each daily change in the market.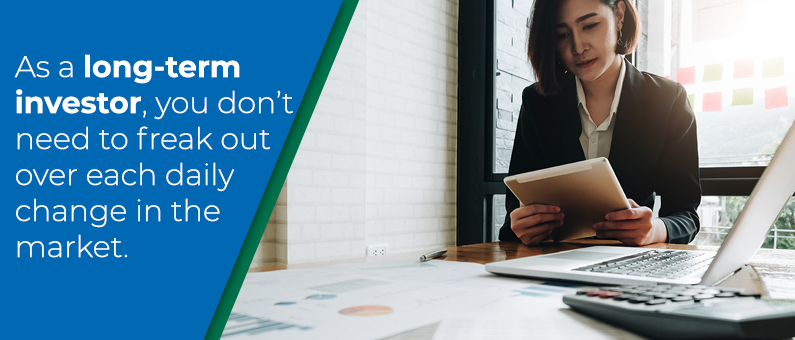 Should you refinance your mortgage?
The Federal Reserve has slashed its rates to near zero, which means mortgage interest rates are very low right now. If you have enough equity in your home to refinance your mortgage, you could potentially save money over the long term by getting a lower rate and/or shortening your loan term. You may also be able to do a cash-out refinance if you want to make renovations or just stockpile some extra money in case of a job loss or other catastrophe. Learn more about home refinancing in Nanuet, Orangeburg, and New City. Check out the current loan rates in Bergen and Rockland County. Read more about how to determine if you should refinance your mortgage.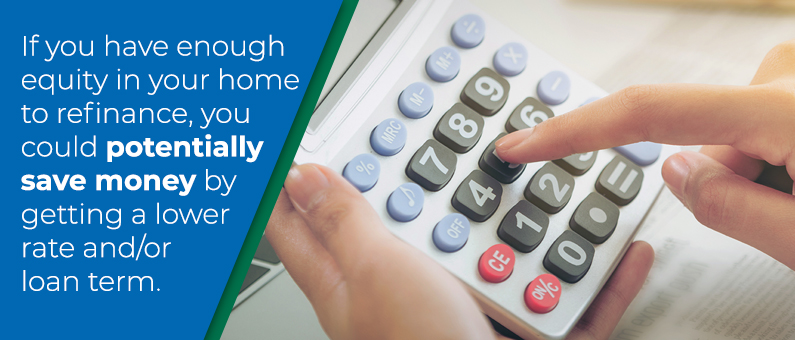 Try to maintain your credit usage and score.
Whether you're using your credit card more, looking for a loan to help bridge a financial gap, or just simply being proactive about your financial health, it's more important to maintain and manage your credit. Try using a free credit-tracking app to get an estimated score and tips on how to improve it.
If you have a federal student loan in repayment, the interest has been temporarily waived. You'll still have to make your regular payment amount, but every cent will go to the principal balance, which is a nice opportunity to chip away at that if you're still able to make payments. (Learn more about credit cards in Rockland and Bergen County)
We're here for you!
In an effort to protect our members and employees from the spread of COVID-19, all PCU branch locations are open for limited services by appointment openly. We encourage members to continue to utilize our New City drive-up, ATMS, Member Contact Center, and online and mobile banking options. See our COVID-19 page and let us know how we can help!

Other COVID-19 Related Topics:
« Return to "Blog"
Go to main navigation