Choosing the Right Checking Account
Whether you're shopping for your first checking account or looking to upgrade to a rewards checking account, you probably want convenience and no (or low) fees. In this article, we'll help you compare checking accounts by breaking down the three primary account types. There may be a lot of options out there, but we'll help you find the best checking account for your specific needs. Keep reading to learn about the advantages and benefits of high-interest checking, cash backchecking, and basic checking accounts.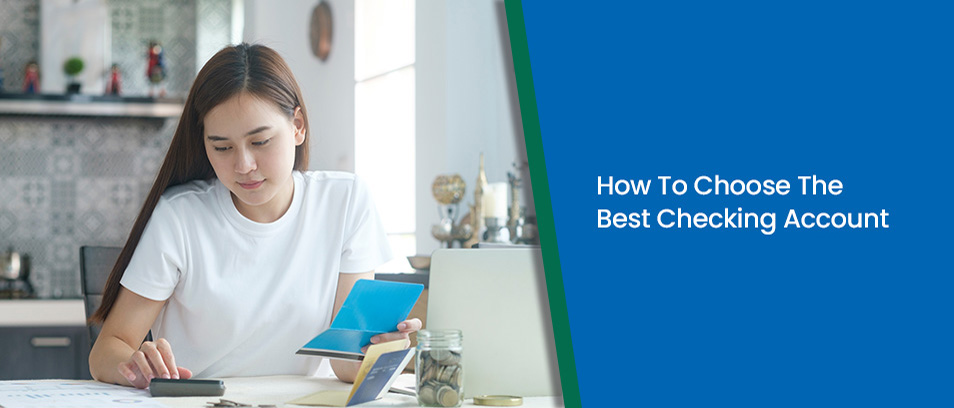 Cashback Checking
On the other hand, if you use your checking account for most purchases and don't keep a high balance from month to month, you may prefer a cashback checking account. Love getting cash back on your credit card? You can also enjoy this reward with your checking account. A Cashback Rewards checking account gives you a percentage of cashback on debit card purchases as well as other perks such as ATM fee refunds. At Palisades Credit Union, our Cashback Checking account is totally free (no minimum balance requirement or monthly service fee).
Benefits of cashback checking:
Free checking account that rewards you for shopping
Earn 1.00% cash back on debit card purchases (no category restrictions) up to $180 per year or $15 per month
Receive up to $18/month in ATM withdrawal fee refunds
Only $25 minimum deposit to open
Account Requirements
To earn rewards, complete the following transactions and activities in your Cashback checking account during each Monthly Qualification Cycle:
Have at least 12 debit card purchases post and settle
Be enrolled in and agree to receive e-statements
Have at least one direct deposit post and settle
If you don't meet the requirements for one month, your account is still free and you can get back to earning rewards the following cycle. Think this sounds too good to be true? As a credit union, we are member-owned and not-for-profit, so we can reward our members with no fees and other perks.
Cashback Checking is best for…
Anyone who uses their debit card for most purchases.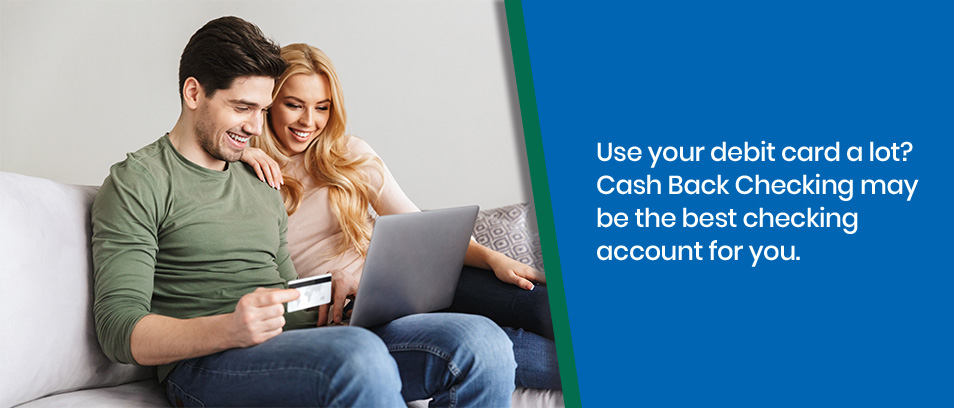 Basic Checking Account
Sometimes all you want is a basic checking account without the requirements for earning rewards. And, at Palisades Credit Union, our Basic Checking Accounts still offer benefits of their own. Perhaps we should call this account Convenient Checking!
Benefits of Basic Checking:
Unlimited Check Writing
Debit Card
A2A Transactions (make transfers between internal and external accounts)
Mobile Deposits
Online Banking
Mobile Banking
Account Requirements
To avoid the monthly maintenance fee, you just need to meet one of the following requirements:
Monthly Direct Deposit
E-statement enrollment
Minimum $300 monthly average balance
Active PCU loan
Talk about the privileges that come with a basic checking account:
Basic Checking is best for…
Estate accounts or anyone who doesn't want to accrue interest on funds.
How To Choose A Rewards Checking Account
To find the best checking account for your individual situation, run through this checklist:
Do you have to meet certain requirements to avoid a monthly maintenance fee?
If so, will you be able to meet minimum balance, deposit, or spending requirements?
Does the account come with online and mobile banking?
Do you want additional digital tools such as budgeting capabilities?
Does the mobile banking app have enough features to improve your experience?
Is there a physical branch near you for when you need personalized service and help? For example, Palisades has locations in Nanuet, Orangeburg, and New City.
Is the rewards checking account with a bank or credit union? Credit unions like us are generally able to offer more competitive interest rates on rewards checking accounts.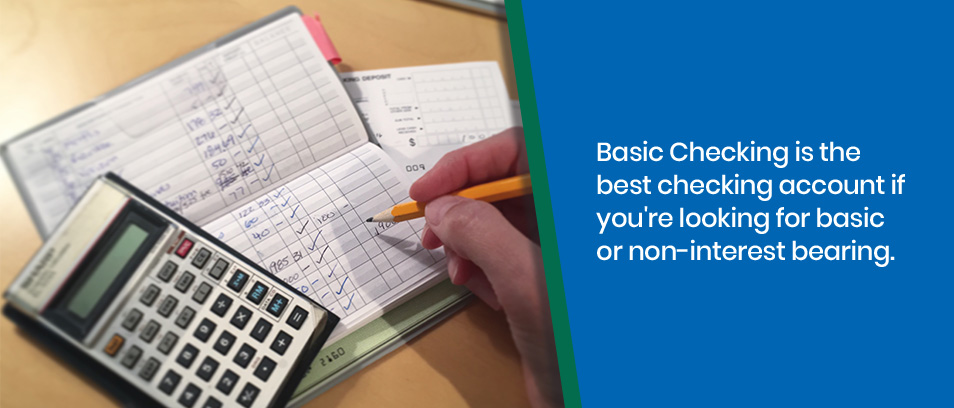 Additional Checking Account Benefits for Palisades CU Members
Palisades members enjoy Palisades Perks, which are added benefits for your membership account such as:
FREE Notary Service
Liberty Mutual Insurance and Special Payment Plan
Intuit TurboTax Discounts
ADT Discounts
Love to Shop Perks
If you would like more information on any of these extra perks listed above please call us at 845-602-4242 or stop by any of our branches for assistance.
Open A Checking Account in Rockland or Bergen County!
If you're looking for the best checking accounts in Orangeburg, New City, or Nanuet, we are confident that you'll find what you're looking for at Palisades Credit Union. Compare our checking account options and open a cashback rewards or basic checking account online!
« Return to "Blog"
Go to main navigation