Now Is The Time To Sign Up For Online Banking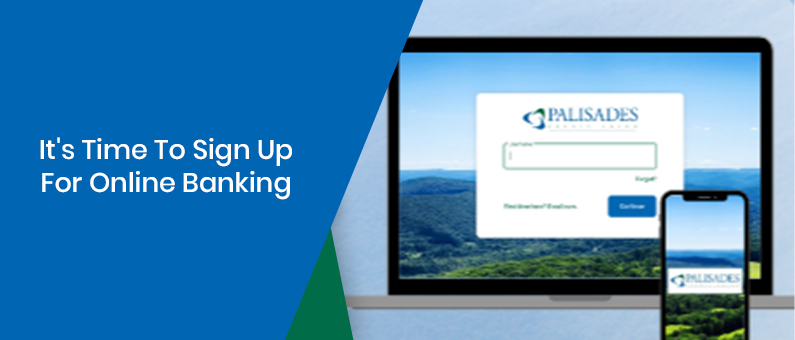 Online banking is no longer a new innovation. In fact, 44 percent of Americans claim they are "extremely comfortable" using digital banking tools. While some customers have shifted to full online banking, many prefer the new hybrid model that blends the convenience of online banking with traditional face-to-face service when needed. Despite the growing popularity of mobile services, many Americans still have not tried online banking. If you're one of the few that has been holding off on digital banking tools, now is a great time to sign up for online banking.
What is Online Banking?
Online banking can be described as any financial use of the internet. Whether you are simply checking your account balance or depositing a check, if you do it over the internet you are utilizing online banking tools. Online banking can be done from your computer or phone and includes numerous banking tools such as:
Checking your account balance
Transferring funds between accounts
Depositing checks
Paying bills without paper and postage stamps
Tracking payments and scheduling recurring payments
Why Sign Up for Online Banking?
With the majority of traditional banking institutions adopting online banking platforms, customers now have the ability to experience hybrid banking. Hybrid banking means the customer has access to face-to-face services at brick and mortar banking locations as well as access to online tools for convenience at home or on the go. In February 2021, Palisades Federal Credit Union launched its newly updated online banking platform making it easier than ever to incorporate online banking into your life. With upgraded tools and features, we've created a seamless banking experience for our customers.
Read more about the benefits of online banking.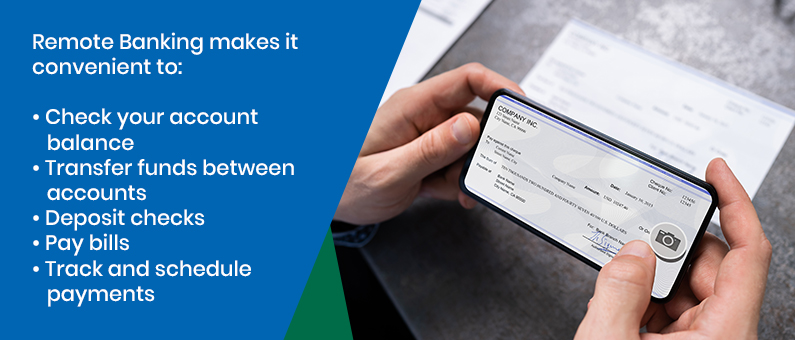 Is Online Banking Safe?
While convenience is the number one reason that online banking has become so popular, it also adds security to your account. The ease of checking your account balance and monitoring your account transactions helps ensure that fraudulent activity won't go unnoticed. Instead of balancing your paper checkbook each month, you can keep an eye on your account balances in real-time.
Anytime you transmit financial data online, you put your information at risk. Luckily, there are ways to minimize your exposure to risk. Good passwords and secure wifi networks help minimize the risk, and most people never have a problem with their online financial transactions. In order to protect the security of your online accounts, there are a few habits you should adopt.
Anytime you are viewing or inputting personal information online, make sure you are using a secure website. Secure websites will display a padlock symbol in the upper left corner right before the web address.
Avoid public wifi networks when dealing with personal or financial information. Next time you're at the coffee shop, use your cellular data rather than the free wifi to do your banking. Public wifi may be free, but you never know who has access to the data you transmit over the network.
Lock your phone with a PIN, pattern, fingerprint, or password. We all eventually leave our phones behind at a restaurant or lose them around town. Don't let the person who finds your phone have unregulated access to your bank accounts. A screen lock will prevent unauthorized access to your personal data.
Change your mobile login passwords periodically. Changing your passwords every few months is recommended for all your online accounts. Use different passwords for different applications and change your banking passwords periodically to help deter hackers.
Watch out for phishing emails. Never provide your personal information, account numbers, or login information over email. Palisades FCU will never ask you to provide this information by text or email. If you receive a convincing email asking you to verify your information, don't do it. Pick up the phone and call the bank directly. If they truly need your information, you can provide it in person and avoid financial fraud.
Learn more about how to safely manage your finances online.
How Do I Sign Up for Online Banking?
New customers and existing Palisades FCU customers are eligible for free online banking. Signing up is easy! For assistance, contact our Member Contact Center at 845-602-4242 or 800-438-7415. You can also enroll online. Due to our recent upgrade, previous online banking members must re-enroll to access the new platform. Once enrolled, you can download the new mobile app from the Apple App Store or Google Play for easy banking on the go. Palisades financial representatives are available to help members who need assistance retrieving the email or phone number they previously used to set up an account.
Once you've signed up, you can set up your online banking experience. Our helpful Online Banking Guide is available to help navigate the online banking interface. This guide also provides step-by-step instructions on how to set up online billpay.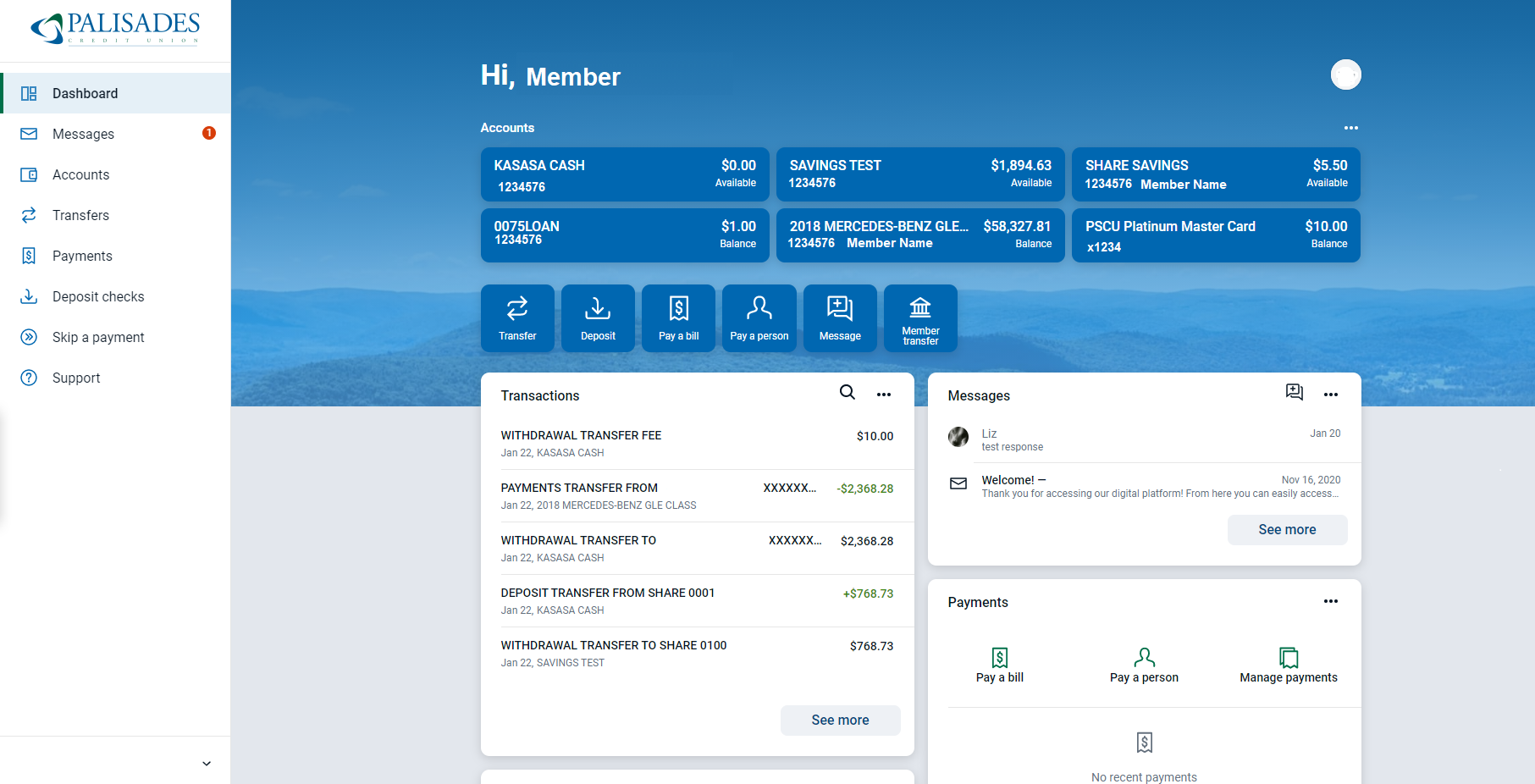 Can I Open a Bank Account Online?
If you're not a member, what are you waiting for? You can easily become a Palisades FCU member and start enjoying our online banking experience today. Visit our website and click "Join Today". When prompted, simply enter your name and phone number, select your closest branch, and answer some eligibility questions. You can get started by opening a checking account, savings account, money market account, or certificate account.
Membership to Palisades Federal Credit Union is open to people who live, work, worship, volunteer, or attend school in Rockland County, NY or Bergen County, NJ. Membership is also available to New York State Employees who work within the five NYC boroughs, members of Local 1212 IBEW-AFL-CIO NYC, employees of USA Networks in NYC, and immediate family members of existing members.
Once you've joined and set up your bank account, you'll be ready to sign up for online banking! When applying online, you'll need a few pieces of information to complete the application:
Government-issued ID/Driver's License/State ID or Passport with current address
Your complete physical and mailing address
Social Security Number
Date of Birth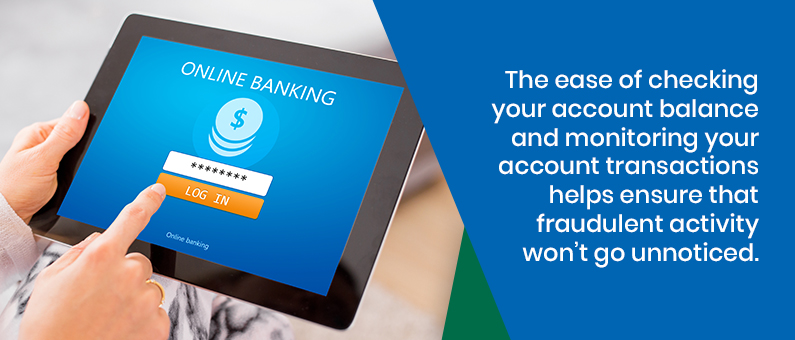 It's Time to go Mobile!
We know life is busy. Mobile banking is designed to save you time during your day and limit the trips to your local branch. Our branch locations are available anytime you need us, but isn't it nice to know you can control much of your banking from home? With Palisades' newly designed online banking platform, we've made customer convenience a priority. If you have any questions about online banking or need help becoming a credit union member, don't hesitate to contact our helpful associates. We're here to make your financial life less complicated. Join Palisades online banking services today!
« Return to "Blog"
Go to main navigation