Traveling Safely During The Pandemic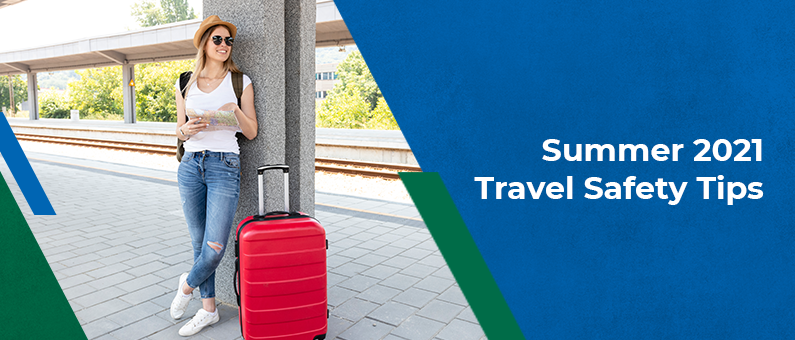 Last year, many states experienced some type of lockdown or extended periods of non-essential business closures. With many Americans forced to stay at home, plans for travel and vacation were canceled or put on hold. This was a huge blow to the transportation industry. Amtrak severely decreased service and cut the number of stations on its routes, and MTA saw a 95% decrease in commuter rail travel. Air travel was one of the hardest-hit industries of the pandemic, according to Business Insider.
One year later, vaccines are being administered, and the country is reopening. Many will jump at the chance to take a vacation this year to make up for not being able to do so last year.
When planning your trip, the most important things you will need to consider are:
Where do you want to go?
How will you get there?
What documentation is required for travel?
Choosing Your Destination
Traveling Abroad
Most European borders are still closed to Americans, according to The New York Times, though it appears The European Union will soon be welcoming vaccinated Americans.
Canada's borders are closed for leisure travel, and Asian countries are also restricting entry. If you're seeking international travel, there are a few options available, but some extra effort is required.
If you're looking for a beach resort destination, The Bahamas is open. Visitors 10 and older will be required to obtain a Travel Health Visa, which can cost between $40-$60, depending on the length of your stay. The visa, which includes mandatory insurance coverage, can take up to 48 hours to process. As part of the visa, proof of a negative COVID polymerase chain reaction (PCR) test within five days prior to arrival is also required. You will be required to complete a daily health survey during the length of your stay. If you've been vaccinated, you are exempt from these requirements. Be prepared to show proof of vaccination.
Bermuda, another tropical destination is also welcoming American visitors who meet requirements. Vacationers must complete a travel authorization form, which includes a $75 fee. ($30 for children younger than nine) Like the Bahamas, a negative PCR test within 5 days prior to arrival is required. Mandatory COVID-19 tests are given at the airport, and visitors must quarantine until the results are available. Vaccinated travelers are not exempt.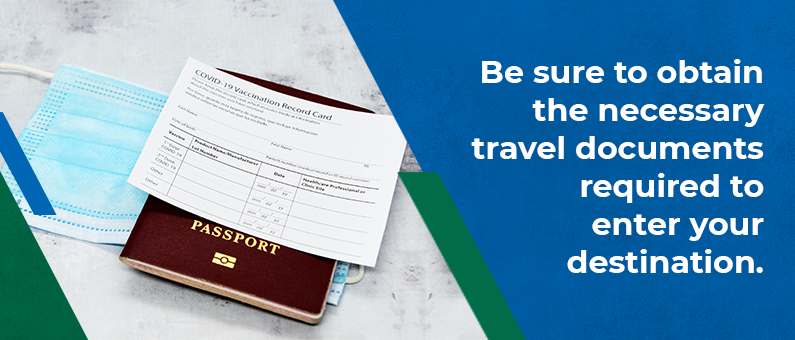 United States Travel
Florida can give you the beach resort feel without the hassle of international travel. It is one of the few states with relaxed COVID-restrictions. Masks are not required but are strongly recommended. However, Disney World and Universal Studios theme parks require masks, social distancing, and have capacity limits. Housekeeping measures have been enhanced for guest safety.
If you're looking for a quiet beach retreat, consider renting a house in The Outer Banks of North Carolina, Ocean City Maryland, or one of the Jersey Shore Points. Renting a house, rather than staying in a hotel will allow you to avoid crowded guest lobbies and common areas. Before you book your beach house, be sure to check the latest travel restrictions for the state you plan to visit, and again before you embark on your trip.
Make things simpler by vacationing within your state. Consider The Finger Lakes or Niagara Falls, NY. You won't have to worry about the hassle of out-of-state travel requirements, or adjusting to the restrictions of a new state. Avoid the crowded hotels in the Niagara area by renting a house or a cabin near the falls or the lakes.
Traveling To Your Destination
Choosing the method of transportation is just as important as choosing your destination. If you are not comfortable with air travel, that will rule out an island destination. If you are planning or considering taking a flight, there are a number of things you need to know about flying during the pandemic.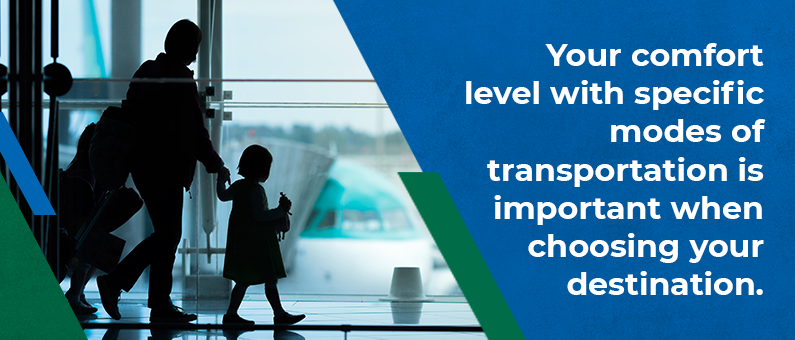 Airline Safety Measures
The Today Show recently aired a segment about how different airport travel has become. Aside from being less crowded, the airport travel experience is more "touchless". With touchless check-in, you scan your boarding pass from your phone, rather than via the touch screen. Your boarding pass will be printed out, and an agent will review your ID card to verify your identity. At the security checkpoint, you will scan your ID, rather than hand your boarding pass to the TSA agent.
United Airlines is utilizing kiosks with QR codes to virtually assist customers at the airport. Passengers can scan the QR code with their phone to initialize a video chat with a representative.
Other safety measures include the use of a disinfectant defogging spray to clean the inside of the airplanes, air filtration systems, blocking the middle seat, and requiring masks during the flight.
If you use an airline app, such as the United app, you can scan and upload your negative COVID test results. The app will also let you know what other documentation is required for your destination.
Train Safety Measures
Like the air travel industry, rail travel is also taking safety measures to ensure a safe trip. Amtrak requires face coverings and purposely leaves seats empty. Enhanced cleaning and air filtration systems are also in place. Bookings are limited to allow for social distancing and cashless payments are temporarily being accepted in stations and on trains. Riders that need to move between cars can hit an "automatic door opening" button with their foot for a more contactless experience on the train. For a more contactless trip use the Amtrack app to get an electronic boarding pass, or receive push notifications for boarding track and gate and information so you can avoid crowded waiting areas.
Automobile Travel
A family road trip might be your most comfortable option. You'll feel the safest in a car with people from your own household that you see every day. You won't have to worry about crowded airports, train stations, or multiple travel documents. This is the best option for individuals who have difficulty wearing a mask for a long period of time. Depending on how far you have to drive to reach your destination, you may need to stop overnight at a hotel or motel once or twice. Plan out your overnight accommodations in advance and enquire about the safety practices and cleaning policies. We recommend you do the same for the final destination of your trip.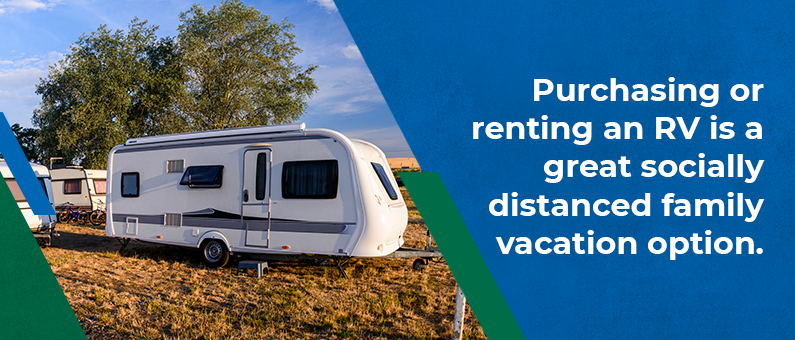 Recreation Vehicles
If you want to travel with your family on the open road and avoid staying overnight in a hotel, a Recreation Vehicle (RV) might the perfect solution. RVs are equipped with many of the amenities of the home, such as bathrooms, kitchen areas, beds, and electricity. You can rent an RV from an agency such as Cruise America, or RV Share, which is a person-to-person rental, similar to Airbnb. If you're traveling by RV for the first time, renting is the way to go. If this becomes your preferred way to travel, purchasing an RV would be a great investment. Palisades offers competitive loan rates on RV loans. and motorhome loans. Learn more about rv and motorhome financing in Orangeburg, Nanuet, and New City.
Preparing to Travel
If you're traveling by air or staying at a hotel or resort, you may want to consider purchasing travel insurance. Travel insurance allows you to cancel your trip without the financial loss of the trip expenses. (Although you may have to pay a deducible)
Traditionally, trip cancellation covers last-minute cancelations, trip delays, and medical expenses if you become ill while traveling. Travel interruptions due to COVID-19 may not be part of your standard insurance package, so we recommended that you consider purchasing a plan with Coronavirus coverage. Forbes recently compared some of the top travel insurance plans with Coronavirus coverage.
Palisades Members who pay for their trip using their Palisades CU credit card automatically have trip cancellation/interruption insurance and travel accident insurance as part of their credit card perks. Contact us to learn how COVID-19 may affect your travel insurance.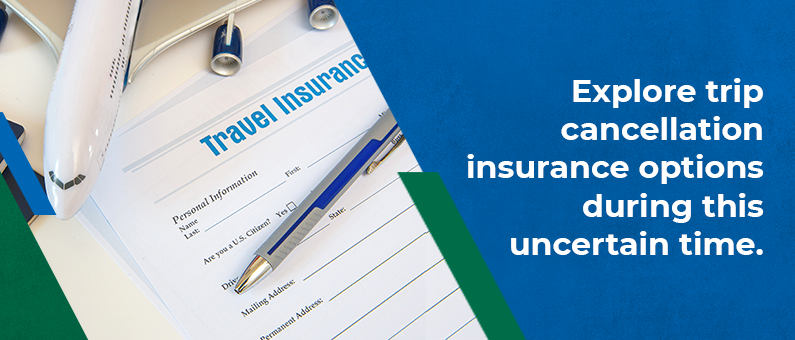 Palisades Credit Union is here to help you reach your goals and help make your travel dreams come true. We offer a variety of savings accounts to help you build your travel fund, personal loans to provide some extra funding for your vacation, and credit cards to help you book your travel plans with confidence. Our representatives are available to assist members with financial decision-making. Contact us online or call 845-602-4242 to speak with a financial representative. View current loan rates in Nanuet, Orangeburg, and New City.
Related Blog Topics:
Can You Afford Your Dream Vacation?
Personal Travel and Vacation Loans

« Return to "Blog"
Go to main navigation