What are the Benefits of Online Banking?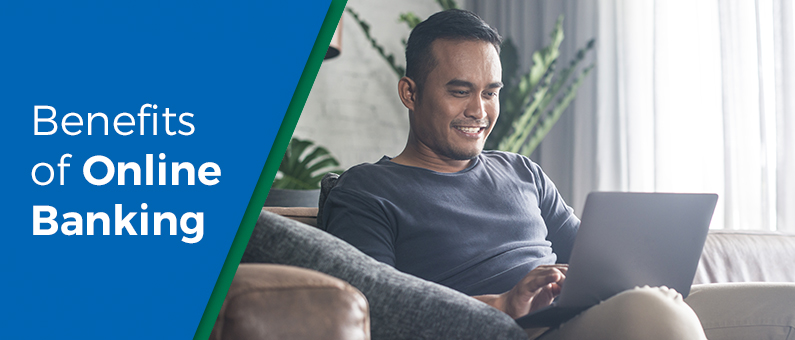 As the nation's COVID-19 response continues to limit face-to-face financial services, many of our customers are exploring online banking for the first time. What started as a convenience has now become a necessity for our community. According to a recent study by J.D. Power, 35% of consumers are using online banking more than they did before the pandemic. This trend is not expected to change. The same study shows that only 46% of consumers plan to return to "banking as usual" after this crisis. At Palisades Credit Union, we've compiled the following tips to help you get the most out of online banking.
What is Online Banking?
Anytime you perform a banking action using your phone or computer, you are banking online. In fact, you probably already use online banking to check your account balances from home. Keeping an eye on your account activity is just the tip of the iceberg when it comes to online services. Expand your use of online banking with these three online features.
FundsTransfer
With online banking, moving funds from one account to another is as easy as a few clicks. You can transfer money from checking to savings or make a loan payment, all from your digital device.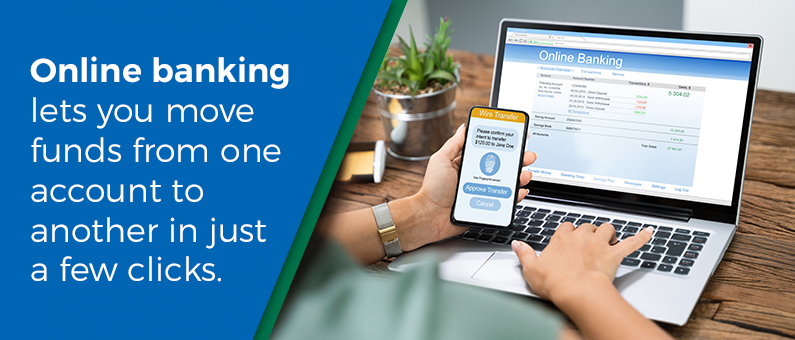 Mobile Deposits
Download the Palisades FCU mobile app for your smartphone to enable mobile deposit. This feature allows you to snap a picture of any physical check you wish to deposit ($5,000 daily limit). Instead of coming into a branch and filling out a deposit slip, the information on the check is captured digitally, and the funds are deposited into the account of your choice.
Bill Pay
With online Bill Pay, you can view all your bills in one place, track payments, and schedule recurring payments. Not only will you save money on checks and postage, but you'll also clear the clutter of paper bills and statements. With bill pay reminders, you'll avoid late fees and stay on top of your payments. Get started by registering for Bill Pay.
Why Should I Bank Online?
There are many advantages to online and mobile banking services. By tracking withdrawals and deposits anywhere you have access to the internet, you'll no longer need to balance a checkbook. When you transition to online banking you'll find you order fewer paper checks, spend less money on postage, and have less physical mail to sort through each month.
Budgeting becomes easier as you monitor your accounts from your phone. When life gets busy, you'll appreciate saving time with online banking. No more driving across town or waiting in banking lines, you can now manage your financial tasks from the comfort of your home or office.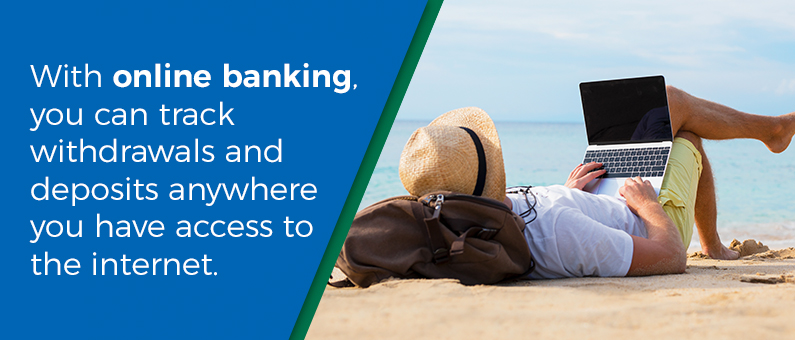 Is Online Banking Secure?
An established banking service, online banking was designed and tested with your financial security in mind. Data transmitted between you and your bank is encrypted to ensure your privacy. Firewalls are in place creating barriers between secure internal networks and untrusted external networks. The firewalls control the flow of data so that your information passes only through the proper security gates. Banks also employ current anti-virus software to protect the security of your data.
Online security depends on your actions as well. Protect your finances and your identity by following these online banking security tips.
Avoid public WiFi. Public WiFi networks are not secure, and you should not transmit personal information or conduct online banking when connected to a public WiFi hotspot.
Change your password regularly. A strong password has upper and lowercase letters, numbers, symbols and does not contain dictionary words.
Look for the lock. Secure websites will have a lock symbol in the address bar or start with "https".
Ignore email links. Avoid clicking on web links that are emailed to you, many are scams looking to steal your information. Sign up for text alerts from your bank instead. Keep your anti-virus software current. It's not enough to install it once and forget about it. Anti-virus software needs to be updated regularly in order to be effective.
Read more about how to safely manage your finances online.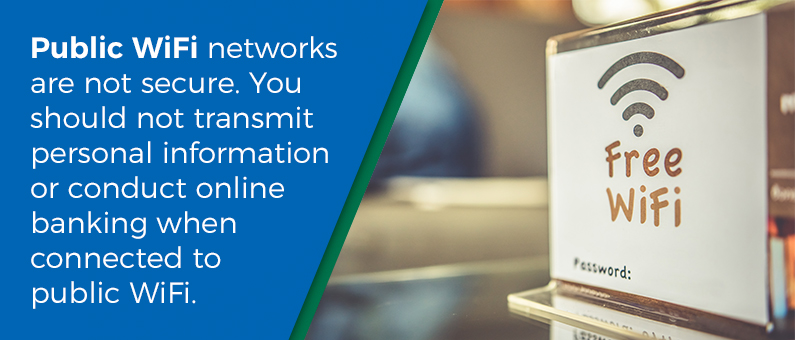 How Do I Get Started Online?
If you would like to sign up online for a checking account that pairs the convenience of mobile banking with the assurance of a physical location, join Palisades Federal Credit Union today. PFCU provides the best online banking experience for Rockland and Bergen County. Our online banking services are available 24/7, and our local associates are available at branches in Nanuet, New City, and Orangeburg.
Current Palisades FCU members can access our online banking user guide to sign up for online services. This guide will walk you through the registration process and show you how to access convenient online banking tools. If you need assistance, our Member Contact Center is available 24/7 at 845.602.4242. or send us a secure email via our website. At Palisades Credit Union, we're doing all we can to help our community through this pandemic. Don't hesitate to let us know how we can help you!

« Return to "Blog"
Go to main navigation