When is the best time to apply for a mortgage?
With mortgage rates stalled near record lows, analysts from across the country agree that there's no better time than right now to apply for a mortgage. Over the last year, traditional 30-year fixed mortgage rates have fallen by almost an entire point — which means today's homebuyers are paying significantly less to borrow money to buy houses than those that did at the beginning of 2020.
Although winter isn't traditionally the most popular time to move, there are some significant benefits to early-year homebuying. One factor in determining when to apply for a mortgage is when mortgage rates are low and the overall market is slower, which means there's less competition from other buyers, leading to lower sales prices. Furthermore, a slower market could mean reduced costs (and greater availability) on move-related services, such as professional movers.
Whether you're considering purchasing a home for the first time or consider yourself to be a seasoned homebuyer, we want to share some tips that will help determine when is the best time to apply for a mortgage and how to finance the home of your dreams.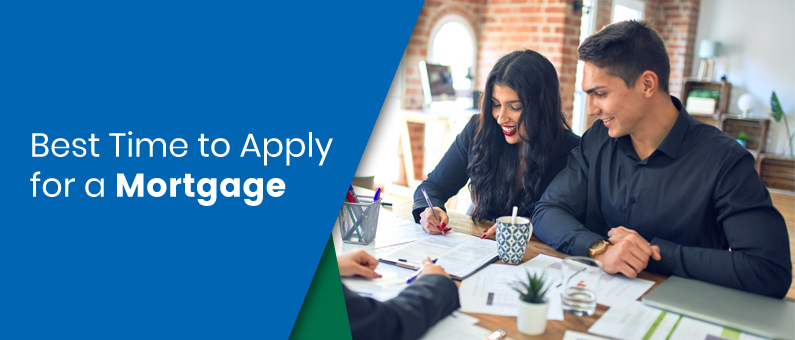 Get preapproved for a mortgage
If you're preparing to buy a home, your first step should be to get preapproved for a home loan. Yes, it's a little more work than simply getting prequalified for a mortgage, but the difference is significant.
Getting prequalified means that a potential lender simply "runs the numbers" for you based on what you tell them about your income and credit history. There's little review process involved, which means a prequalification holds little — if any — weight.
However, during the preapproval process, that same lender will take a deeper dive into your financial history — reviewing your income, debts, credit history, and credit score — to let you know the exact amount of home mortgage you can qualify for.
Getting preapproved for a mortgage allows you to shop with confidence, knowing that you're looking for homes within your price range — homes that you can actually afford. Better still, once you make an offer on a home, the seller will know that you've already been preapproved, which can make you a more attractive buyer in comparison to someone who has only been prequalified.
Selling? Get your home on the market
If you plan on selling your current home, talk to a licensed Realtor (a real estate professional who is a member of the National Association of Realtors as soon as possible. As the saying goes, time is money:
In Rockland County, year-over-year home sales prices have increased by 15.2 percent. In today's market, the average Rockland County home sells for $484,000.
Just to the south, Bergen County homes are selling for an average of $545,000 — a year-over-year increase of 21.2 percent.
Homes are selling, and their selling quickly. As a seller, you will pay a commission to a realtor upon the sale of your home. Still, since home prices have risen so dramatically over the last year, the odds are that any commission you pay will only be a small portion of your overall profit.
If you need to sell your current home before you can buy a new one, you'll need to make a contingent offer. This makes it even more important to get your home on the market quickly. If you're in this situation, look for an experienced local realtor who buys and sells homes across our region. They'll be able to help you price your current home competitively in order to get a contract signed, remove the contingency from your offer to buy a home, and focus your efforts on closing on your new home.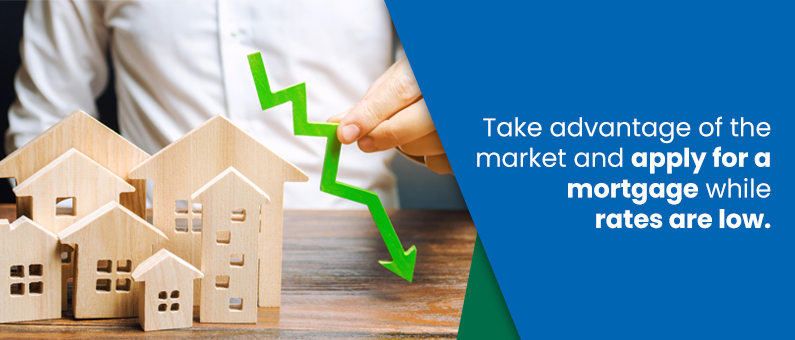 Find the home of your dreams
If you've researched mortgages in the past but didn't pull the trigger on buying a new home, now's the time to take another look. See, as mortgage rates drop, you gain the opportunity to truly put your money to work for you. (Check current mortgage loan rates in Rockland and Bergen County)
There are two ways today's low mortgage rates can aid you in your search for a new home:
You can spend more for a home today than you might have been able to a year ago — low-interest rates mean you could pay what you would have a year ago for more house.
If you look for homes at the same price point as those you shopped in the past, today's lower rates mean your payment will be lower than it would have at the beginning of 2020.
In either case, it's important to remember that while you're getting preapproved for a mortgage, you also want to review your budget to make sure your potential mortgage payment fits comfortably in the big picture. In most cases, your mortgage payment will include PITI, which stands for principal, interest, taxes, and insurance — the standard components of most mortgage payments.
Generally, the more expensive the home, the higher the tax rate and insurance costs may be. So, if you're making a significant move in terms of square footage (or location), be sure to review all facts and figures with your realtor so you don't get "sticker shock" upon getting your first mortgage statement. And, if you're moving to another town or county, you may want to contact your local tax assessor to see when the home you're interested in was last reassessed (or revaluated) from a property tax standpoint.
That being said, many financial experts stress the "30 percent rule" — which means that no more than 30 percent of your income should go toward housing costs. Keep that in mind as you look at PITI, as well as any repairs, renovations, or other plans needed for your new home.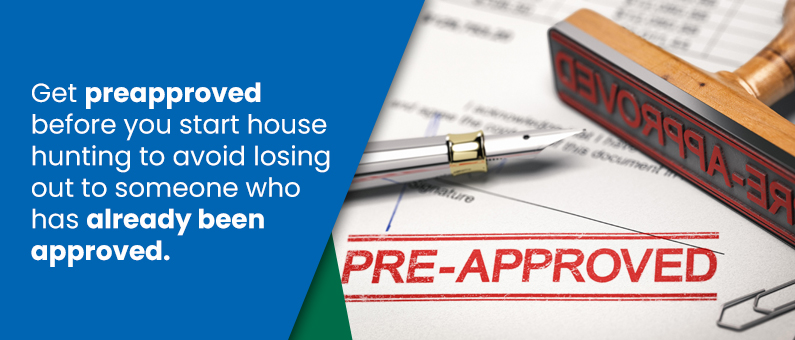 Finance your dream home today!
At Palisades Credit Union, we're here not just to give you a home loan but to help you establish a solid foundation for successful homeownership. Whether you're buying your first home or next home, our experienced local mortgage lenders will take the time to listen to your needs and offer personalized, step-by-step advice throughout the mortgage process. You can even start your application online today! Visit us in Nanuet, Orangeburg or New City to discuss your home financing options in person.
We know that finding both the right home and the right mortgage is an intensely personal choice. So, if you have questions or would like more information about buying a home, send us a message, visit your local PFCU, or give us a call at 800-438-7415. We're here to help! Test your knowledge with our Financial Literacy Quiz.
View current mortgage rates in New City, Nanuet, and Orangeburg.
« Return to "Blog"
Go to main navigation