Black Wednesday Rate Special
With the holidays quickly approaching we know how important saving money during this time of year can be. So to help you save, Palisades is having our third Annual Black Wednesday Sale on November 21, 2018.
Starting at 8AM, rates will start low and increase throughout the day.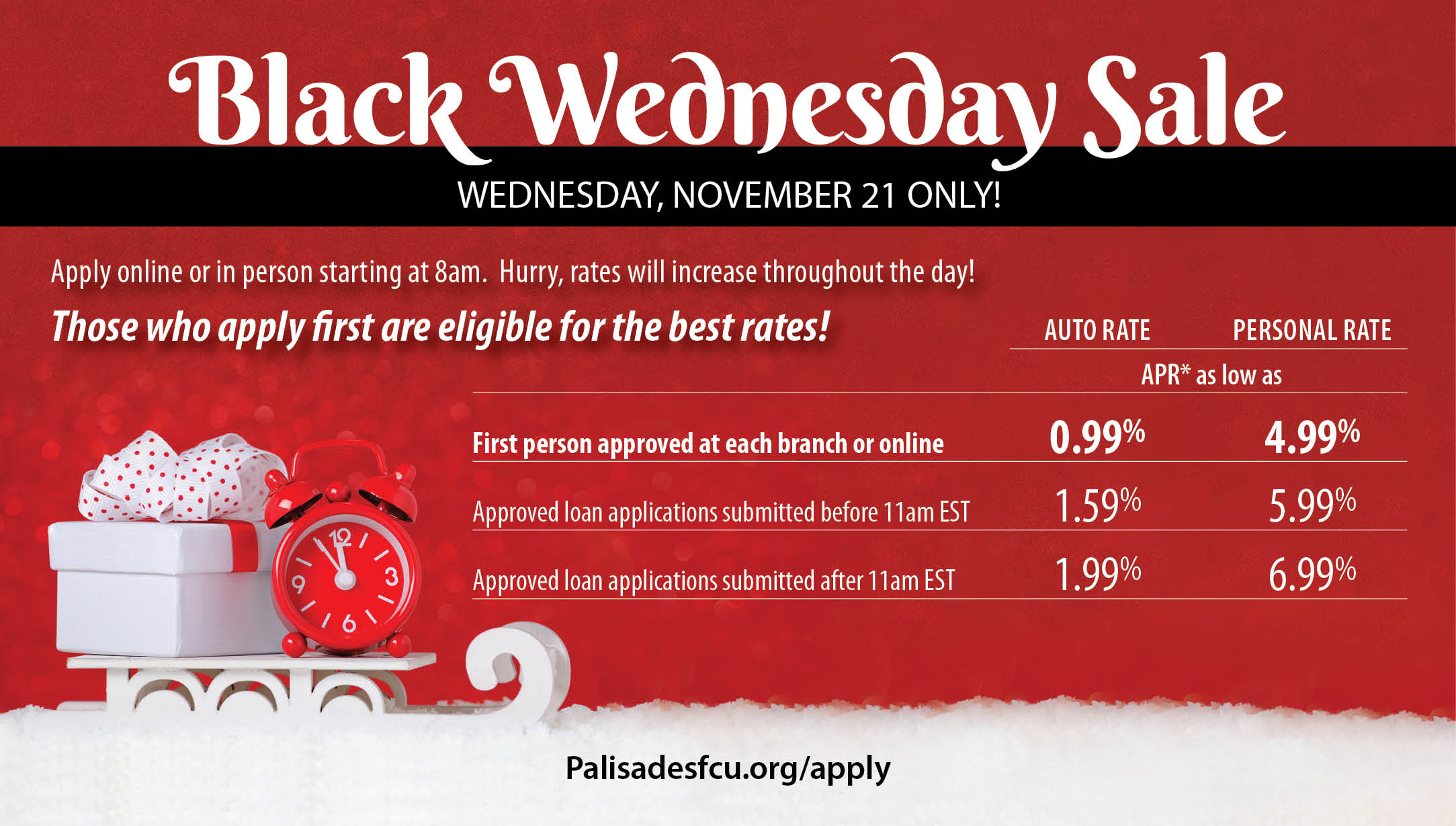 *APR= Annual Percentage Rate. Application and Membership with Palisades Credit Union is required. This offer is not valid on loans currently held at Palisades CU. Applicant must apply online or in person on 11/21/18 from 8AM-5PM EST to receive this special offer. The rate you qualify for is determined by your credit worthiness and underwriting guidelines. Rate may be higher for older vehicles. Vehicles must be 2015 or newer. Maximum auto loan term is 72 months. Add 1.00% for terms greater than 60 months. An auto loan with a 60 month term at 0.99% APR would have an estimated monthly payment of $17.09 per $1,000 borrowed. Maximum personal loan term is 36 months. Maximum personal loan amount is $30,000. A personal loan with a 36 month term at 4.99% APR would have an estimated monthly payment of $29.97 per $1,000 borrowed. Minimum loan amount for all loans is $2,500. Employees and volunteers of Palisades Credit Union and their immediate family are not eligible for this offer. Advantage Pricing does not apply.
Go to main navigation