Get organized after graduation by consolidating all of your student loans into one convenient monthly payment.
You've worked hard for 4+ years and it finally paid off: you're now a proud college graduate. It's time to get organized and create a to-do list for your new life in "the real world." One important item on that list is repaying your student loans. If the process feels overwhelming, Palisades Credit Union is here to help. We can consolidate multiple student loans, federal and private, into one student loan from PCU with predictable monthly payments. Student loan consolidation can make it easier for you to budget and it also provides peace of mind that you're on the path to repayment.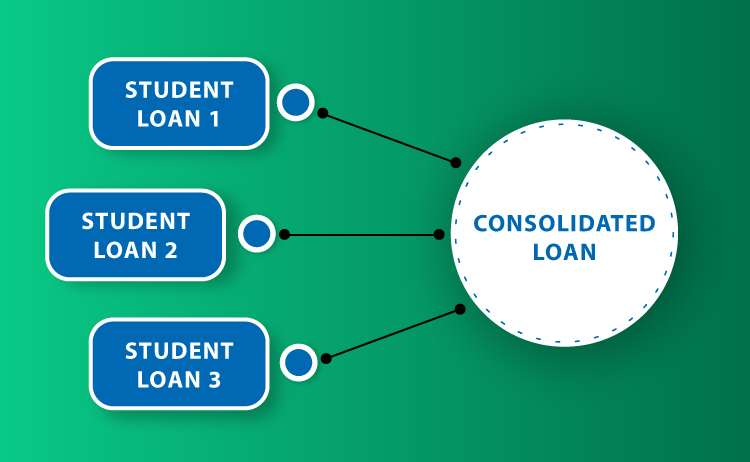 Student Loan Consolidation Benefits
We offer the same attractive benefits for student loan consolidation as for our original student loan. As a PCU member-owner, you can feel confident that your credit union will always prioritize your best interest. Student loan consolidation should make your life and finances easier, not create more headaches.
Competitive interest rates
Cosigner Release
.25% interest rate reduction when you sign up for automatic payments
No origination fee for all student borrowers
When is Student Loan Consolidation the right option?
Student loan consolidation makes sense for most people who qualify. In addition to the possibility of receiving a lower interest rate, you can also pick a repayment term that fits your budget and long-term goals. And as we've said, turning multiple monthly payments into one is a helpful way to simplify your finances. The only thing to consider is whether you want to give up the option of income-based repayment and Public Service Loan Forgiveness programs from the federal government. Our employees can answer your questions and help you choose the best repayment or consolidation path.

Apply online for Student Loan Consolidation from Palisades Credit Union!
We make it easy and convenient to apply for a student debt consolidation loan with a quick online application. You can also visit your nearest PCU location in Nanuet, New City, or Orangeburg, NY.
Palisades Credit Union is a not-for-profit, member-owned financial institution that exists solely to meet the banking needs of our members. From online account opening to ATM-fee refunds, no monthly service fee, and cash-back rewards, we are proud to bring you competitive rates on student loan consolidation in Bergen County, Rockland County, and select groups in New York City.
At Palisades Credit Union, our mission is to build valued relationships through a lifetime of financial solutions. With over $200 million in assets and more than 14,000 members, we continuously strive to offer our members first-class financial services. Our focus is on our members and the local community, allowing us to tailor the financial products and services we offer to the needs of Rockland County, New York; Bergen County, New Jersey; and select groups in New York City.
Looking for flexible credit union personal loan options in Rockland or Bergen Counties? Apply for a student debt consolidation loan online or visit your nearest PCU location in Nanuet, New City, or Orangeburg, NY.
Go to main navigation