Palisades has a gift for its members with a new promotional 13-month certificate special! For a limited time members can get 2.55% APY* with a $500 minimum deposit or 2.75% APY* with a deposit of $25,000 or more. Hurry, because this offer won't last long.
2.55% APY* $500 - $24,999.99 Deposit
2.75% APY* $25,000+ Deposit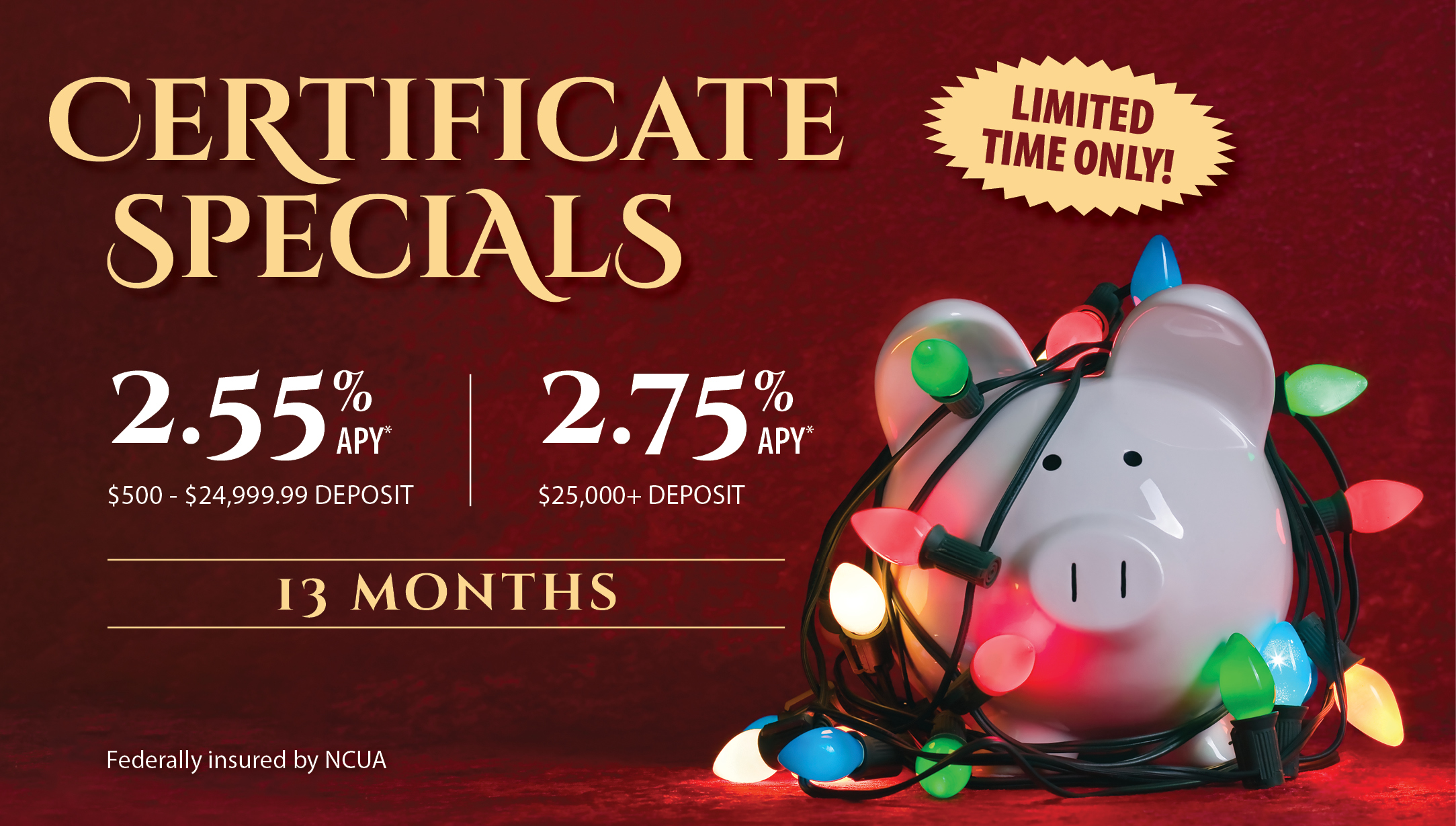 After the minimum deposit is met your account will begin earning, it's the gift that keeps on giving! Treat yourself this holiday season by visting a Palisades Credit Union branch and speak with a financial sales representative today.
*Annual Percentage Yield (APY) assumes principal and interest remain on deposit for the term of the certificate. APY is effective as of 11/9/18 and is subject to change without notice. $500 minimum deposit required. A penalty may be charged for early withdrawal. Fees could reduce earnings. Interest is credited monthly and compounded daily. Other terms and conditions may apply. Cannot be combined with other offers. Not eligible for Advantage Pricing. No additional rate increase on promotional rates.
Federally insured by NCUA
Go to main navigation