We all know that time waits for no one but Palisades can help you earn while watching time go by! For a limited time only Palisades will have two certificate special terms to choose from:
15 Month 2.35% APY*
25 Month 2.75% APY*
Our certificates are a risk free way to earn and can also be used as collateral for a secured loan. After the minimum deposit is met you could watch your money grow right before your eyes. So do not waste a moment, stop by a Palisades Credit Union branch to speak with a financial sales representative today!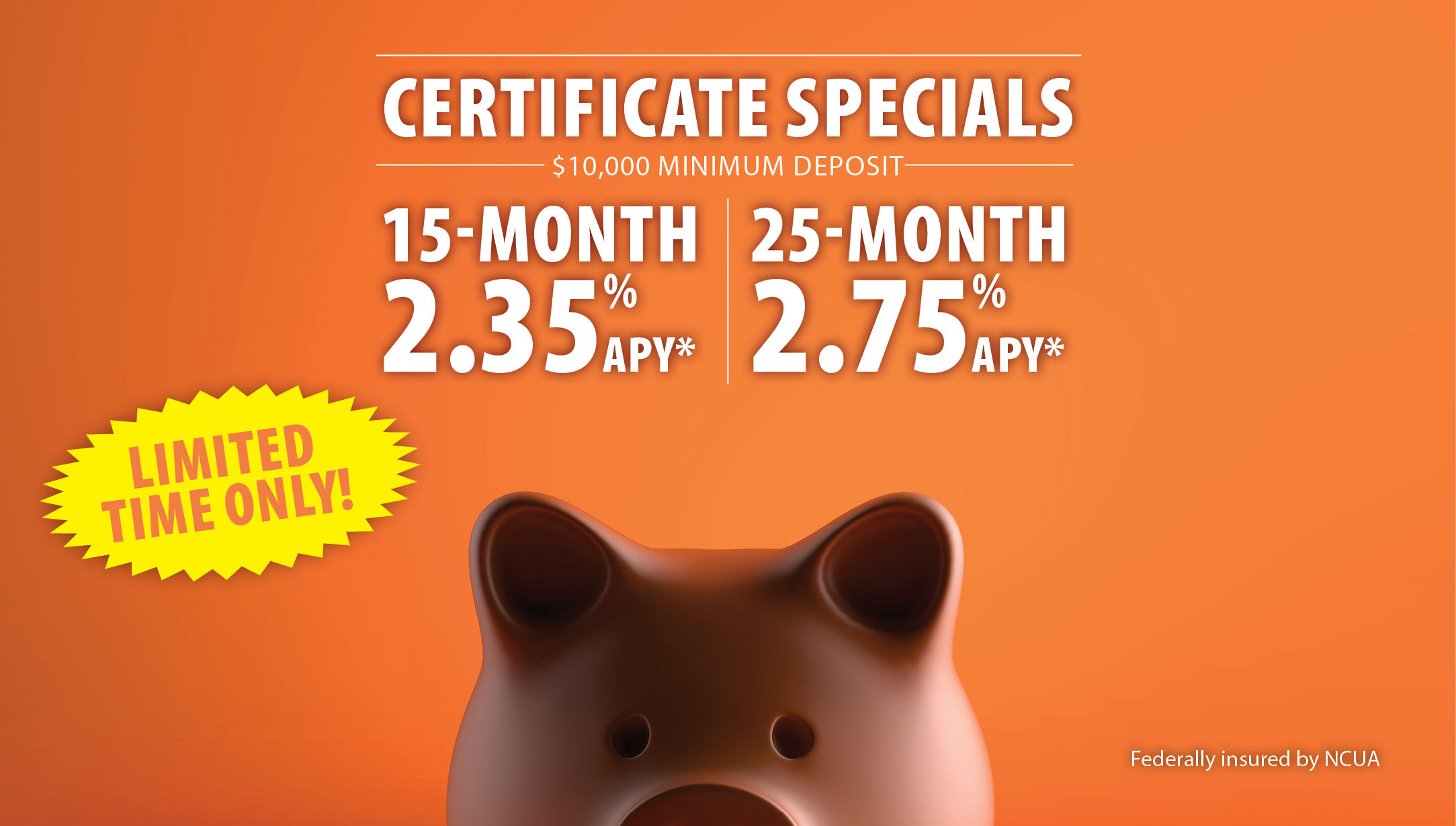 *Annual Percentage Yield (APY) assumes principal and interest remain on deposit for the term of the certificate. Certificate special is valid from 9/7/18 to 9/29/18. $10,000 minimum balance required. Advertised rate for the 15 and 25 month featured certificate available only for money not currently on deposit at PCU. A penalty may be charged for early withdrawal. Fees could reduce earnings. Interest is credited monthly and compounded daily. Other terms and conditions may apply. Cannot be combined with other offers. Not eligible for Advantage Pricing. No additional rate increase on promotional rates. Federally insured by NCUA.
Go to main navigation