Is a New or Used Car Right for Me?
Are you buying a car in 2019?
If so then you may have to decide whether a used or new car will be right for you and your needs. Is one better than the other? Read on to learn more about the pros and cons of buying new and used cars.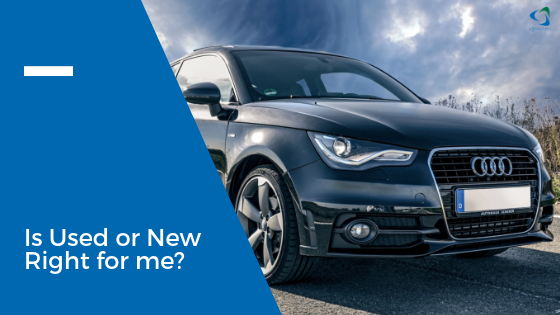 What Are You Looking for in a Car?
Depending on what your priorities are in a car will influence the decision to go with new or used. If you value the latest technology, like Bluetooth enabled radios, back-up cameras and even safety features like lane drift alerts then a new car would be best for you. If you're less worried about features and are more concerned with getting the best bang for your buck, then a used car would be a good idea. There is also the option to buy a Certified Pre-Owned Car, which has some of the best features of used and new cars.
Why to Buy a New Car
As mentioned above, a new car will be best for someone who really wants the latest and newest features. However new cars lose 20% of their value as soon as they drive off the lot. However, there is greater security in buying a new car. They come with peace of mind in the form of warranties and the full backing of the manufacturer. They also have never had another owner so there will be no surprises under the hood. If you buy a new car you should drive it until it wears out, as this is one of the most cost-effective ways to own a car.
Reasons to Buy a Used Car
Used cars come with several financial benefits, like less depreciation and lower insurance payments. And buying a car that is only two to three years old and under warranty or certified pre-owned is another cost-effective way to own a car. Certified pre-owned cars usually have low miles, have been bought back and inspected by the manufacturer. They also can have warranties, make a certified pre-owned car a good option between buying used or new.
Only you can decide what type of car will best suit your needs and wants, but no matter what kind of car you go with PCU can help finance it! We offer auto loans on both used and new cars, trucks, RVs, and campers with up to 100% financing. Once you decide which car is the one you can even apply online. Contact us today to see if a Palisades CU is the best auto loan for you. Visit any of our locations in Nanuet, New City, or Orangeburg to discuss your vehicle financing options. Palisades Credit Union serves Serving Rockland and Bergen County.
Questions about financing your vehicle? Read more about applying for an auto loan with a credit union vs. a car dealer.
Related blog: Financing vs. Leasing A Car.
« Return to "Blog"
Go to main navigation