Palisades would like to introduce you to our new and improved online banking experience. We are always working to improve the services we provide you. On Monday, February 8th at 9AM, we will be going live with a brand new Online Banking platform to give you an even better digital banking experience. The new platform will feature a wide range of upgraded tools and services designed to make it easier for you to manage your money- anytime, anywhere.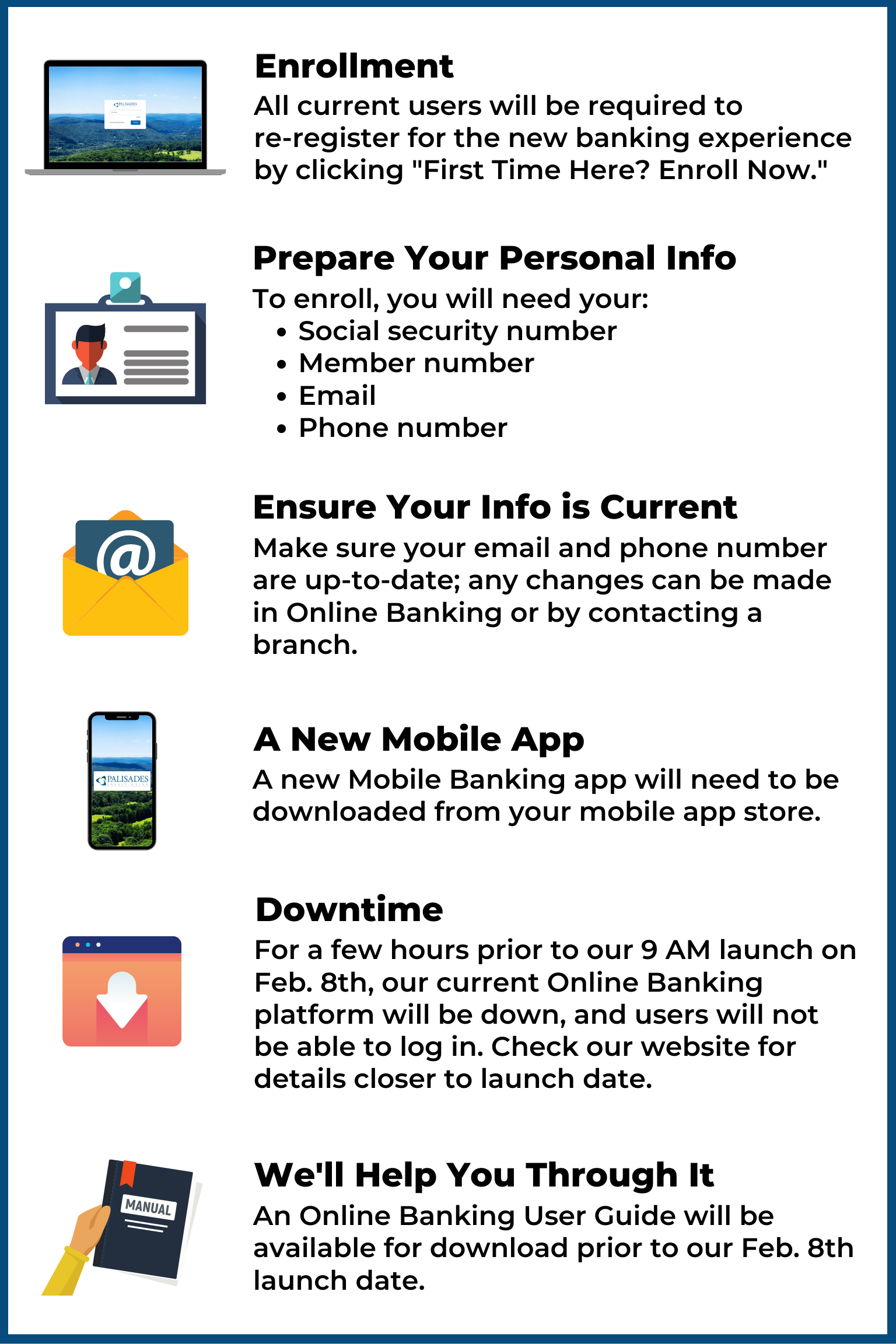 A sleek new design with customization - Our new platform is easy to navigate and features new customizable options! Organize your dashboard and nickname your accounts to help you get your banking done faster.
One experience across your devices - Our new Online Banking platform will appear the same on both your computers and your mobile device. You'll be able to find all of your Online Banking needs in the same places on both devices!
Your favorite features, upgraded! - Mobile Deposit, Bill Pay, A2A, Transfers, Member to Member Transfers, and so much more are not only available on the new platform - they're better than ever!
Want to add a joint user? - Joint users will now have the ability to create their own unique login! Contact the credit union to set up this feature.
2FA for a peace of mind - Two-factor authentication means that your money and your personal information is safe and secure.
Make sure to stay informed with the latest Palisades Credit Union information - click here to securely provide your updated contact info to ensure that you never miss an update.
Go to main navigation