Choose Between Two Convenient Personal Loan Options
At Palisades Credit Union, we understand that everyone needs extra cash now and then. Whether you need help covering an unexpected expense, such as a medical bill, or you want to finance a planned expenditure like a new laptop, we offer convenient personal loan options. As a member-owned credit union, you can count on us to bring you the best in personal loans.

Unsecured Personal Loans
Approval for an unsecured personal loan will depend on your income and credit history. Borrow as little or as much as you need, up to a maximum loan amount of $30,000. Palisades Credit Union offers competitive rates and flexible terms so you can choose your payment due date and find a monthly payment that fits your budget. There is no security required and we don't set limits on your use of loan funds.
Secured Personal Loans
Another option is to apply for a Secured Personal Loan, which is a loan that is secured by cash in a savings or certificate account. If you use your savings or certificate as collateral on a loan, you can enjoy much lower interest rates than with most conventional bank loans. Secured personal loans are also a great way to establish a credit history without depleting your hard-earned savings.
Personal Loans for Debt Consolidation
Many people seek personal loans to pay off higher interest credit cards and consolidate several monthly payments into one predictable term-loan payment. At Palisades Credit Union, we want to help our member-owners reach their financial goals, including debt reduction. If you are considering credit card consolidation, our employees can help you weigh your options to make the best decision. Read more about debt consolidation.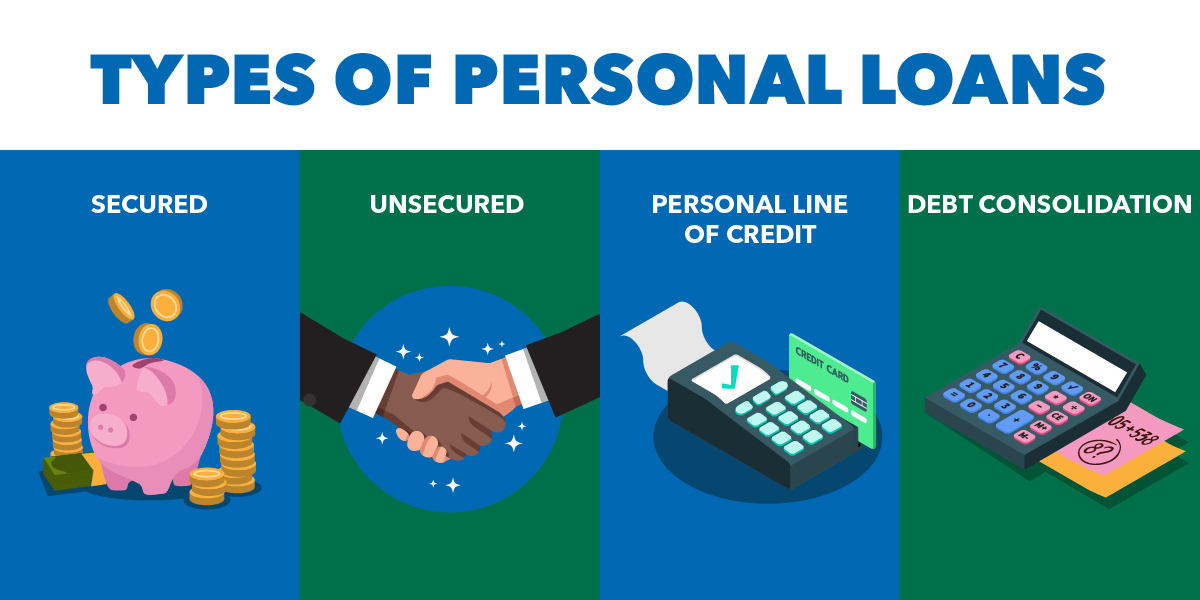 Apply online for a Personal Loan from Palisades Credit Union!
We make it easy and convenient to apply for a personal loan with a quick online application. You can also visit your nearest PCU location in Nanuet, New City, or Orangeburg, NY.
Palisades Credit Union is a not-for-profit, member-owned financial institution that exists solely to meet the banking needs of our members. From online account opening to ATM-fee refunds, no monthly service fee, and cash-back rewards, we are proud to bring you a full range of personal loan options in Bergen County, Rockland County, and select groups in New York City.
At Palisades Credit Union, our mission is to build valued relationships through a lifetime of financial solutions. With over $200 million in assets and more than 14,000 members, we continuously strive to offer our members first-class financial services. Our focus is on our members and the local community, allowing us to tailor the financial products and services we offer to the needs of Rockland County, New York; Bergen County, New Jersey; and select groups in New York City.
Looking for flexible credit union personal loan options in Rockland or Bergen Counties? Apply for a personal loan online or visit your nearest PCU location in Nanuet, New City, or Orangeburg, NY.
*APR = Annual Percentage Rate. Maximum loan amount is $30,000 for a 60 month term; maximum loan amount will be less for shorter terms. Loan must fund before 12/31/2023 to qualify for promotional rate. Promotional rate is subject to change at any time without notice and is subject to credit approval based on Lender's credit criteria, loan amount, and loan term. Offer cannot be combined with any other offer and is not valid on loans currently financed with the Credit Union. Lowest advertised rate requires automatic payment and assumes excellent credit profile. Based on a $5,000 loan with a 5.99% APR for 36 months, monthly payments will be $153. Federally insured by NCUA.
Go to main navigation