What are the Benefits of Mobile Banking?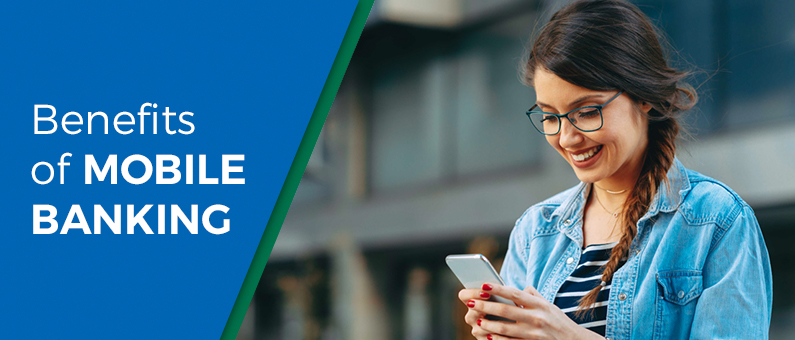 Even before the Coronavirus pandemic, online and mobile banking were the most popular ways to bank, according to recent statistics from the American Bankers Association (ABA). Now it's essential to be able to conduct some tasks remotely, such as banking, instead of visiting a physical location. So, whether you are new to mobile banking or not, chances are you can learn something from this look at the benefits of mobile banking. Keep reading to get the most out of your mobile banking experience!
What are the benefits of mobile banking?

Coronavirus has shifted much of our everyday lives online, which makes mobile banking even more beneficial to people who'd prefer not to visit a physical location right now. Simply download the Palisades Credit Union mobile app for iOS or Android and you'll have your credit union in the palm of your hand, anywhere you are.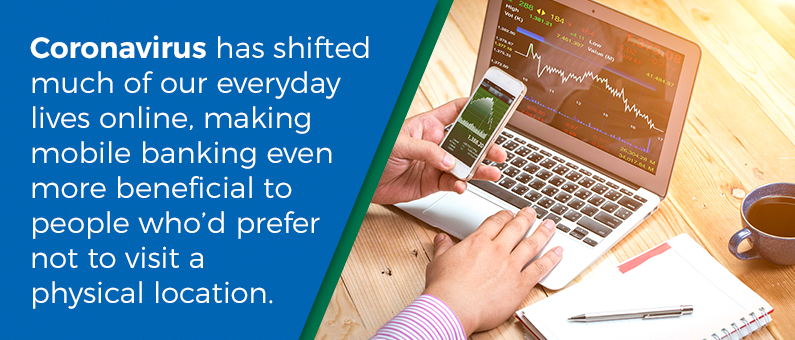 The benefits of mobile banking include:
Convenience: Check account balances, find ATM locations, transfer funds, and even deposit checks.
Timesaving: No longer need to visit a credit union location to perform the everyday tasks mentioned above.
Bank on the go: You don't even need a desktop computer. Bank from the train, airport, or backseat of a cab.
Easy to monitor: Stay on top of daily transactions to protect against fraud.
Good for budgeting: With access to your money at your fingertips, you can check your balance before you spend and make sure you're on track to meet budgeting goals.
Mobile Deposit: Depositing checks is no longer a hassle. Simply use your smartphone camera and mobile app to take a picture of the front and back. Deposit processing times are the same as if you brought the check to a branch.
Apply for a loan: Need a credit card, personal loan, or car loan? No need to go to the branch when you can apply for financing through the mobile app.
No cost to you: Mobile banking is a free service for all Palisades Credit Union customers.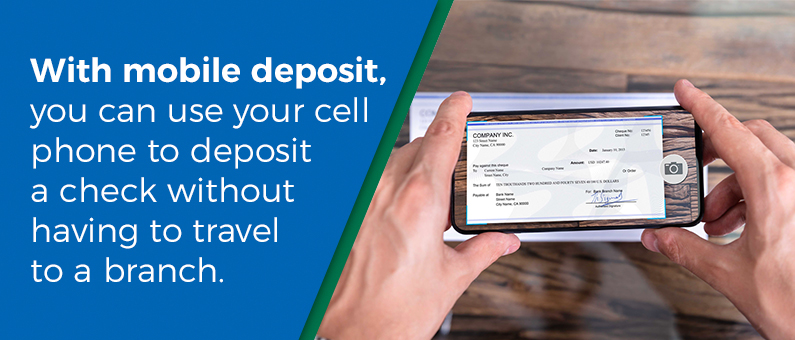 Is mobile banking secure?
At Palisades Credit Union, the security of your accounts and personal information is our highest priority. Our mobile app was designed with your security in mind. Here are some additional steps you can take to protect your account(s):
Lock your phone: Add a passcode, pattern, or fingerprint authentication to your phone. That way, if it falls into the wrong hands, your apps and data will be safe from prying eyes.
Don't fall for phishing texts: While you can sign up for text banking and alerts, keep in mind that Palisades Credit Union (and other financial institutions) will never ask for your login credentials, account number, or other sensitive information.
Protect your phone from theft: Sure, it's an everyday accessory, but your smartphone is also as priceless as a piece of heirloom jewelry. Practice good habits such as keeping your phone in your pocket or bag and not leaving it lying on public surfaces such as restaurant tables. Familiarize yourself with options for finding and disabling your phone remotely in case it is lost or stolen.
Avoid public wifi: Open networks make it easier for thieves to steal your information. Avoid logging into your mobile and online banking accounts when connected to a public wifi network.
Read more about how to safely manage your finances online.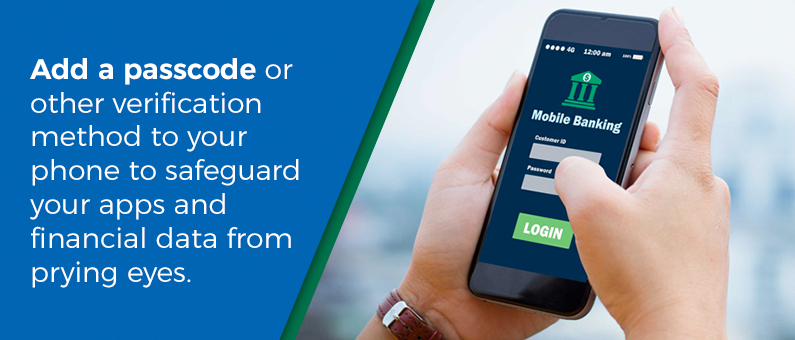 Who offers mobile banking?
Mobile banking is now a standard service at most financial institutions. Luckily, you don't need an account with a large bank to experience all that mobile banking offers. You can choose a local institution, such as Palisades Credit Union, and get all the mobile banking features you need in addition to the friendly, local service you want.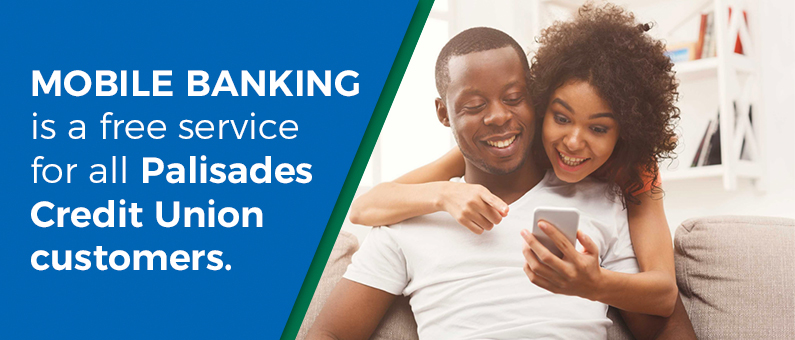 Get started with Mobile Banking today!
Already a Palisades FCU member? Register for online banking.
Want to join Palisades FCU to open a checking account with the benefits of online and mobile banking plus a physical location when you need it? Browse our checking account options and open an account online!
Credit Unions are not-for-profit, member-owned financial institutions that exist to serve the financial needs of their member-owners. You are eligible for membership with Palisades FCU if you:
Live, work, worship, volunteer, or attend school in Rockland County, NY or Bergen County, NJ.
Are a New York State Employee and work within the five New York City boroughs.
Are an immediate family member of an existing member.
Are a member of Local 1212 IBEW AFL-CIO NYC.
Are an employee of USA Networks in NYC.
« Return to "Blog"
Go to main navigation