New Homeowner's Guide to Home Maintenance
You've just signed the closing documents, got the keys, and moved in your boxes. Now what?
Having the responsibility of maintaining an entire home may feel like a daunting undertaking—especially if you are leveling up from a much smaller or maintenance-free home. But following a regular maintenance routine can make this chore feel less imposing, can reduce the need for major and minor repairs, and can help keep your home clean, comfortable, and functional year-round.
In this post, we'll list some key monthly, seasonal, and annual maintenance items to help you navigate your first year caring for your new home.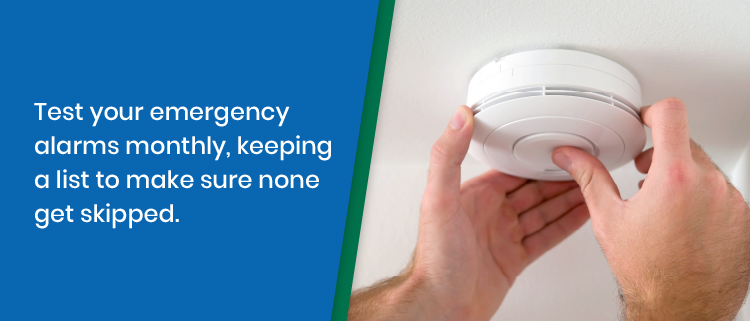 Monthly Maintenance Checklist
Check water softener levels. Many homes with hard water—particularly homes with well water—use water softeners to condition and remove excess minerals. If your home has a water softener, be sure to check your softener pellet levels regularly to avoid mineral deposit build up in pipes and appliances.
Clean or replace furnace filters. Fresh filters can help regulate temperature and minimize allergens, and save you money on your energy bills.
Test emergency alarms. Smoke, carbon monoxide, and radon detectors can go bad or malfunction. Perform routine checks, keeping a handy list of all alarms and locations so you never skip one.
Check for leaks. Plumbing leaks including toilet, sink, hose, and air conditioning lines can cause major damage to your home and—even when small—can cause water bills to balloon. Keep an eye out for leaks throughout your home (don't forget checking in the basement!) to stay on top of potential issues.
Clean your drains. More than just water passes through the drains in your showers and sinks: hair, food particles, soap, and small items can all cause buildup that leads to poor drainage, odors, and overflowing fixtures—and if you wait too long, you may need to call the plumber. Remove hair and other debris, then flush them with equal parts baking soda and vinegar, an enzymatic cleaner, boiling water (be careful!), or use a plunger to push through potential buildup.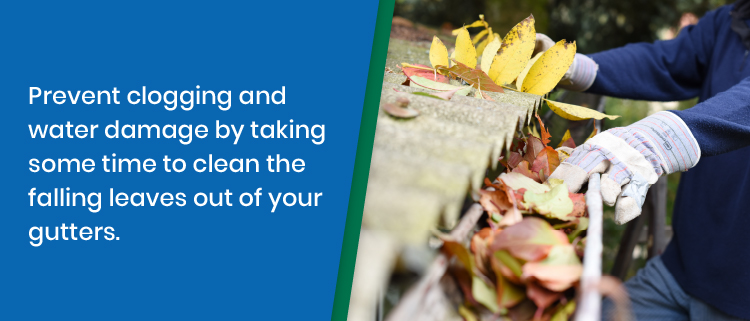 Seasonal Maintenance Checklist
Every season brings new areas of your home to survey and repair. Here are three important things to do with each changing season.
Spring
Inspect your home's exterior. Winter can be hard on homes, from heavy snows and wind to damage from expanding and contracting water. Check your roof (safely!), gutters, siding, and trim to make sure everything is secure and tight.
Service your HVAC. After a long winter, your furnace may need some love. And turning on your A/C on the first day of hot weather only to find an issue is something everyone would like to avoid. Take this time of mild weather to have your HVAC system professionally inspected and serviced.
Maintain outdoor areas. Spring is the time to get outside, enjoy the weather, and tend to your home's outdoor areas, from cleaning up old vegetation and flower beds to mulching and preparing your exterior living spaces for warm weather enjoyment. Turn on the hose, wash off your furniture, inspect patio areas and decks, and do a test-run of the grill!
Summer
Have your chimney cleaned and inspected. If you had a lot of fires over the winter, it's a good idea to have your chimney cleaned every spring. Not only will it be ready to go for the next cold season, but all that soot and creosote can lead to poor indoor air quality if left indefinitely.
Inspect for termite and carpenter ant damage. Termites do more than $30 billion in damage each year. Finding them early can save you hundreds or thousands of dollars in damage. Look for wood damage, droppings, and piles of discarded wings—evidence of swarms. Contact a pest control company if you see any of these warning signs.
Inspect seals on windows and doors. Don't wait for cold weather to be upon you. Checking your seals in the summer doesn't just save you time later in the year, but faulty seals can let in hot air, too, increasing those summer cooling costs. Check to see if your weather stripping needs to be replaced, if your doors and windows are sealing properly, and look at other areas of your home (like around exterior outlets or plumbing) to be sure the insulation is doing its job.
Fall
Service your furnace or boiler. Before you need it—make sure your furnace is in good working order. Purchase new air filters, schedule a routine inspection, and complete a test run while the weather is still warm.
Winterize your outdoor plumbing. Turn off the water supply to hoses and any other outdoor plumbing fixtures and drain them by leaving the tap open (and don't turn off the tap, even after they're drained!). Store hoses in a climate-controlled space, if possible.
Clean your gutters. Once the leaves are off the trees, it's time to get those gutters clean. Prevent clogged downspouts, accumulation of ice, and water damage by removing debris from your gutters each fall. To be safe, hire a professional if they are hard to reach.
Winter
Clean and inspect your basement and attic. A great winter-time project, use the coldest season to keep the tertiary spaces of your house in good working order. Check your basement walls for any leaks or cracks. Inspect insulation and look for evidence of mice. Check and clean your dehumidifier (or humidifier). Give basement walls and floors a wipedown with a mild mold-killing cleaner to prevent the spread of mold and reduce off-smells.
Check on your pipes. After cold spells, keep an eye on your plumbing—especially in areas that tend to get cold. Keep your thermostat above 55 degrees, and run pipes at a drip if traveling.
Complete annual indoor maintenance tasks. All that extra time indoors is perfect to catch up on indoor maintenance. See our list below for ideas!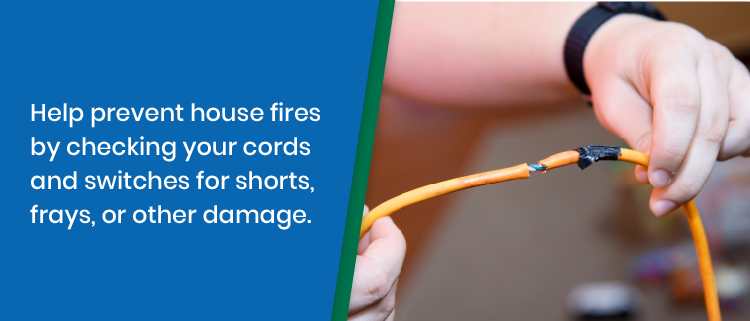 Annual or Semi-Annual Maintenance Checklist
Though the timing of these tasks is less important, you'll still want to be sure to complete these basic home maintenance activities annually or semi-annually (twice a year).
Indoor
Replace smoke detector batteries. Good tip to remember to do this: when you change your clocks, change the batteries.
Deep-clean floors. Rent or purchase a carpet cleaner and clean carpets and rugs. Use a floor cleaner to scrub your tile and hardwood floors, waxing them if necessary.
Repair and touch up interior wall damage. Patch nail holes and other damaged areas. Keep a little extra of each paint color on hand to touch-up scuffs or repaint over any "artwork" your children created.
Check home for frayed cords and wires. Damaged electrical cords are one of the leading causes of house fires. Take the time to inspect your cords and switches, discarding any ones with shorts, kinks, frays, or other damage.
Outdoor
Foundation inspection. Check the foundation of your home for cracks, changes in color, or any other abnormalities.
Oil and inspect garage door tracks. Garage doors are an often overlooked part of your home—and one that is used quite frequently! By keeping your doors in good shape, you can extend their life and reduce unpleasant noise.
Check driveway and sidewalks for cracks. From ice to tree roots, many of your home's exterior surfaces can sustain damage over the course of a year. And when fissures form, more water can get it, making them worse over time. Keep an eye out for new gaps and reseal or repair them before they get too big.
Palisades is Here for New Homeowners
We know that owning your first home can be an exciting—and overwhelming—time. That's why we strive to offer the financial resources New York homeowners need to take the best care of their new homes.
From savings and money market accounts to set aside funds for emergency expenses or renovations to home equity loans and home equity lines of credit to help pay for upgrades and repairs, we have the right tools to help make your homeownership journey successful. Stop by a branch in Nanuet, Orangeburg, New City today to see what we can do for you.
« Return to "Blog"
Go to main navigation