First Time Home Buyer Tips!
Mistakes to Avoid When Buying Your First Home
* Updated May 20, 2021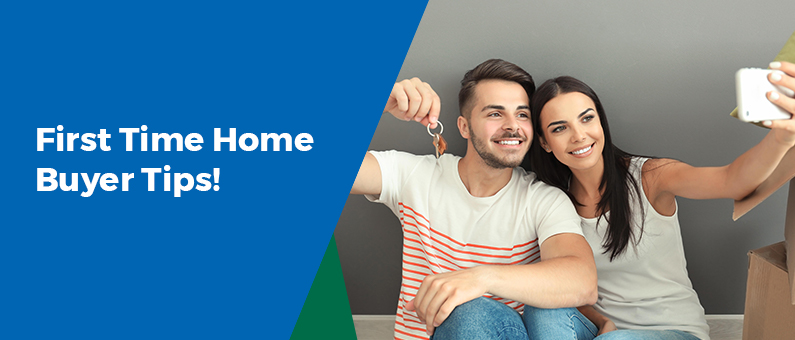 Taking the steps to buy a home is exciting but it can also be scary if you don't know what to expect. Our mortgage lenders prepared a list of helpful tips for first-time home buyers. Take a look at these tips to avoid making common mistakes that could end up putting your new home loan on hold!
1. Know How Much You Can Afford
Before you look for a house or apply for a first-time homebuyer loan, it's important to have an idea of how much mortgage can you afford. A standard rule for lenders is that your monthly housing payment (principal, interest, taxes, and insurance) should not take up more than 28 percent of your income before taxes.
Start by listing all of your monthly expenses (not including how much you are currently spending on rent) including your car payment, credit cards, student loans, health insurance, etc. Next, subtract that amount from your paycheck's net pay (take-home pay) amount. The amount that you have left is how much you can spend each month on your new home (mortgage payment and other related expenses).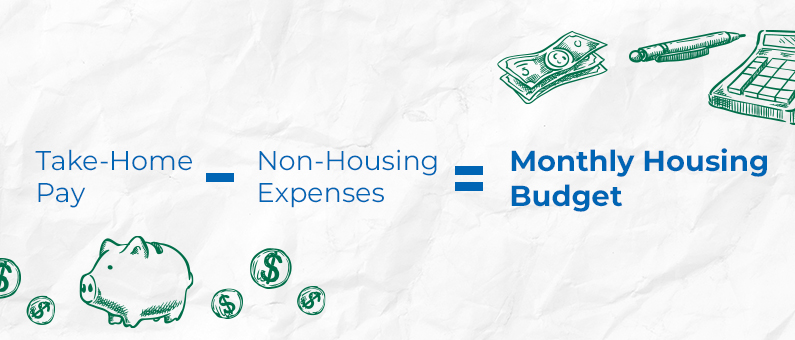 Knowing your price range for a new home can prevent the frustration of falling in love with a home that you can't afford. The housing market is hot in Rockland County, Home prices in New City and Pearl River have increased in the past year, so if your dream is to live in one of these markets, you may need to be prepared to pay more or wait until you have more money saved up. TakeChargeAmerica warns against draining your savings for a down payment.
Read about ways to save for your first home.
2. Get Prequalified And Preapproved For A Mortgage
Once you know your home budget, your next step should be to get prequalified for a mortgage. Mortgage prequalification means that a lender has reviewed your income to give you a general idea of how much you can borrow for a new home loan. While this does not guarantee that you will receive a mortgage loan, it's a good place to start. Shopping for a new home without preapproval would be like going to the grocery store without your wallet. Prequalification will give you an idea of the home price range that you can shop in and it paves the way for the next step in the mortgage process: pre-approval.
The mortgage preapproval process is lengthier than getting prequalified. You will need to complete an official mortgage application process to get preapproved. This will give you an even better idea of whether or not your dream home is in your price range. The preapproval process also gives you a better idea of the mortgage interest rate you will be charged and can give you an opportunity to secure your interest rate while mortgage rates are low.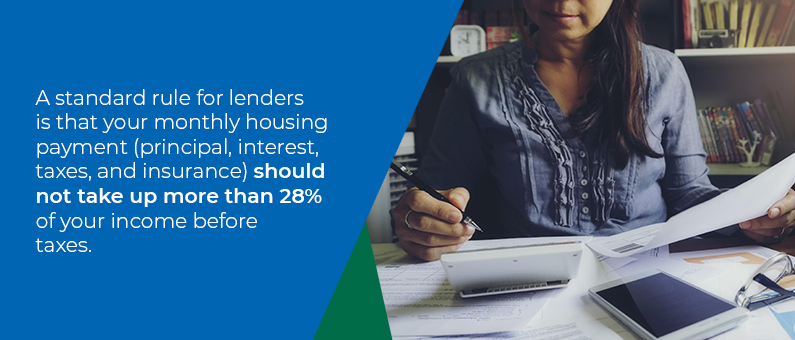 3. Choose The Right Lender
One of the most complicated decisions you will likely make concerning your home mortgage will be which lender to choose. Today there are many home mortgage lenders eager and ready to accept your loan application. But just because a lender accepts your application doesn't mean it's the right deal for you.

Before you begin the prequalification and preapproval process, make sure to shop around and compare financial institutions that offer mortgage loans. Commercial banks and online lenders aren't the only financial institutions that originate mortgages – credit unions like Palisades Credit Union also offer mortgage loans. Read about the benefits of getting a mortgage through a credit union.

At Palisades Credit Union we strive to help our members finance the home of their dreams and make the process as seamless as possible. We understand that finding the right home and mortgage sets a solid foundation for successful homeownership. Whether it's your first home or a refinance, our representatives are here to guide you through all the steps. Palisades Credit Union members can apply for a mortgage today. If you live, work, worship, or volunteer in Rockland or Bergen County, you can become a member.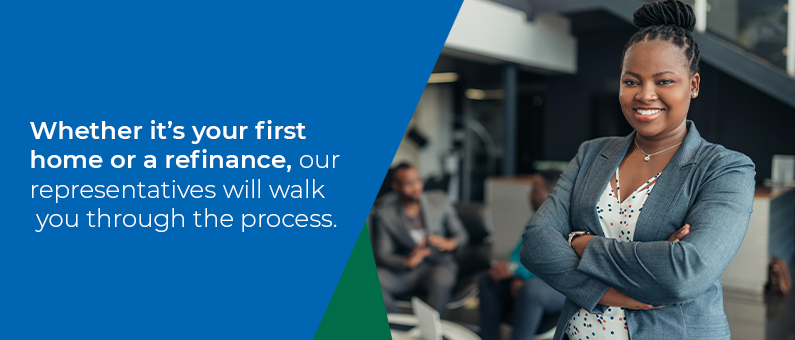 Being a first-time homebuyer may seem stressful and overwhelming at times but knowing what to expect and working with a mortgage lender who has your best interest in mind can make the process much easier!
Find more home mortgage loan and new home buying tips by following Palisades Credit Union! Connect with us on Facebook, Twitter, Instagram or LinkedIn. Stop in and visit any of our convenient locations in Orangeburg, New City, or Nanuet.
View current Rockland County home loan rates in Orangeburg, New City, and Nanuet.
Prepare for your first home: Take our Financial Literacy Quiz.
« Return to "Blog"
Go to main navigation