How To Create The Best Savings Strategy For You
Time To Refresh Your Savings Strategy
The start of a new year is a great time to review your annual savings goals and create a savings strategy for the new year. Whether you're just starting to build your emergency fund or you have your eye on retirement savings, this article will show you how to assess your current situation, identify savings goals, and act on the best savings strategies to reach your goals.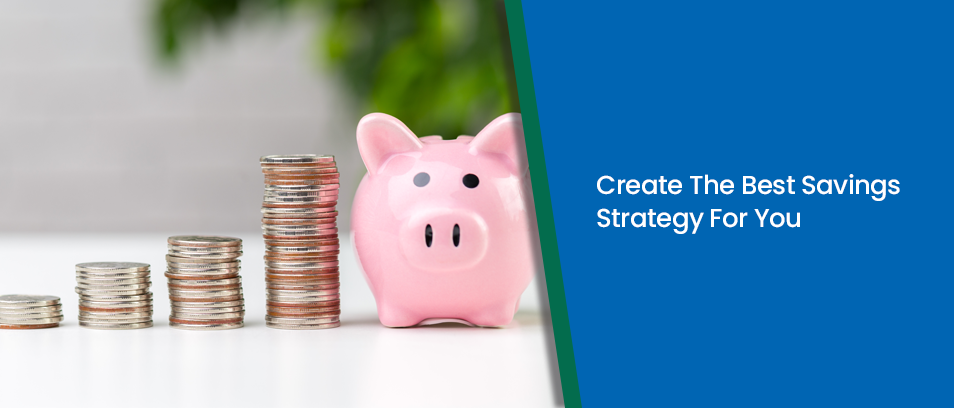 Evaluate your stage in life
Often, your savings strategy and goals will vary depending on your age and stage of life. For example, people in their twenties may still be paying off student loan debt and experimenting with different approaches to budgeting until they find one that works best for them. Even though retirement may still seem far off on the horizon, you should at least be taking advantage of any employer match on a workplace-sponsored retirement account. If you don't have a 401(k) you can always open an IRA in Rockland or Bergen County from your local credit union. Your twenties are also the time to start building an emergency fund.
Ask yourself:
The thirties are the decade in which many people make big life decisions such as marriage, buying a home, or starting a family. It's also a time when you may see your earnings increase, as you move on from entry-level positions. Now is a good time to increase your 401(k) or IRA contributions.
Ask yourself:
Am I saving enough for retirement based on my desired retirement age and lifestyle?
If applicable, am I saving for my children's college education?
What other short-term goals do I need to save for such as a big trip or home renovation?
Read more about Savings Tips For People In Their 20s and 30s.
As you move into the second half of life, milestones such as buying your first home or starting a family may be behind you, but there are still unexpected and planned expenses to save for.
In your forties, evaluate your insurance needs. For example, do you have enough life insurance to replace your salary and leave your family in a comfortable position? If you're carrying credit card debt, get serious about paying it off so you can allocate more money to your retirement savings options.
In your fifties, take advantage of catch-up contributions to turbo charge your 401(k) and IRA savings. If you don't already have a nice cash cushion for emergencies, this should be a savings priority. What if a health crisis or layoff pushes you out of the workforce earlier than you planned to retire?
In your sixties, pay off your mortgage and any other debt before retirement. Worried about whether you can "afford" to retire? Work with a financial advisor to set a budget for your post-work life.
Read more about Savings Tips For People In Their 40s, 50s, and 60s.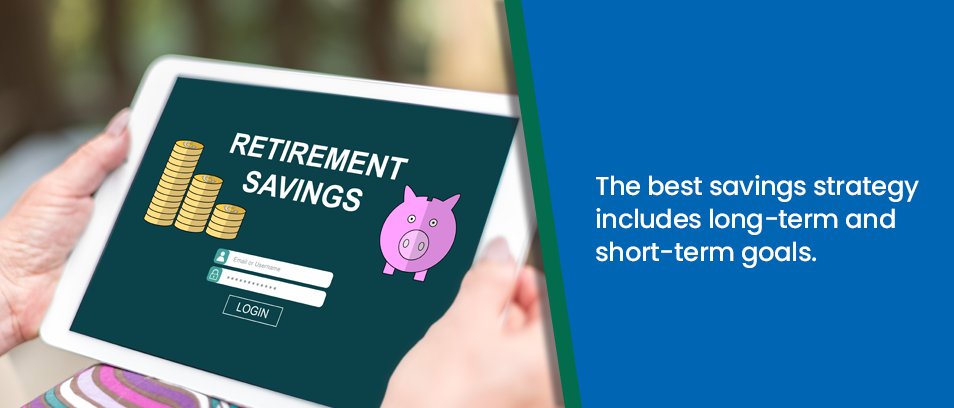 Define your savings goals
Now that you've gotten clear about your current position in life, it's time to identify your short and long-term savings goals.
Short-term Savings Goals
Short-term goals are generally defined as occurring within 1-5 years. These are some of the most common examples, but feel free to choose different ones that are relevant to your life.
Your next vehicle: Even if you plan to trade in your current car when it's time to get a new one, it's still good to save for the inevitability of needing to replace your ride at some point. The bigger a down payment you can make on your auto loan, the better.
Vacation: Whether it's a week at the beach or an international trip, save for your vacations so you don't resort to using credit cards.
Latest technology: As with cars, at some point you'll need to replace your smartphone, laptop, or other devices.
Down payment for a house: If buying your first home is one of your current priorities, you'll need to save for a down payment and closing costs.
Long-term savings goals
These are things further out on the horizon.
Retirement: Diversify your portfolio by using a variety of retirement savings options, such as an IRA in addition to your 401(k).
College education: If you have children, you may want to save for their future education expenses.
Real Estate: Some people dream of purchasing a second home or investment property.
In addition to your short and long-term goals, you should always keep an emergency fund to prepare for life's unexpected emergencies.
Choose Between Savings Strategies
Often, reaching your savings goals requires an adjustment of your budget. What can you spend less on, such as dining out, so that you can put more into your savings accounts? If cutting back isn't an option because you're already stretched pretty thin, look for additional sources of income such as selling unwanted items from your home or taking on a side gig. Of course, if you don't have a budget yet, now is the time to find the best budget for you!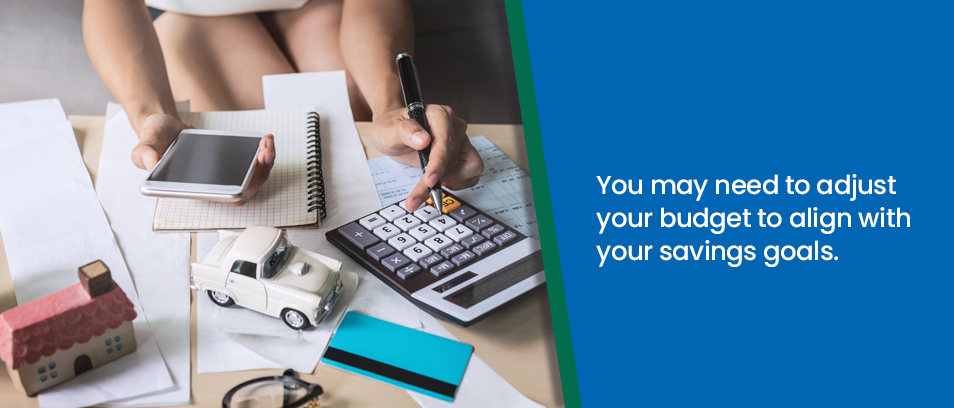 Find a savings account that helps you achieve your saving goals
When it comes to savings options, most people find that a combination of different account types will best support their savings goals. Here's what to consider:
View our current savings account rates in Rockland and Bergen County!
Automate Your Savings
We've arrived at the last step for creating the best savings strategy for you! Automating your savings makes it easy to set it and forget it. All you have to do is follow these simple steps, then sit back and watch your nest egg grow.
Link your savings account with your checking account and set up automatic recurring transfers from checking to savings.
If retirement savings is a goal (as it should be for any age), participate in your company's 401(k) by setting a designated amount to come out of each paycheck. This lowers your taxable income, which saves you money on your federal tax bill. Hint: contribute at least enough to get your full employer match.
Palisades CU offers a variety of savings options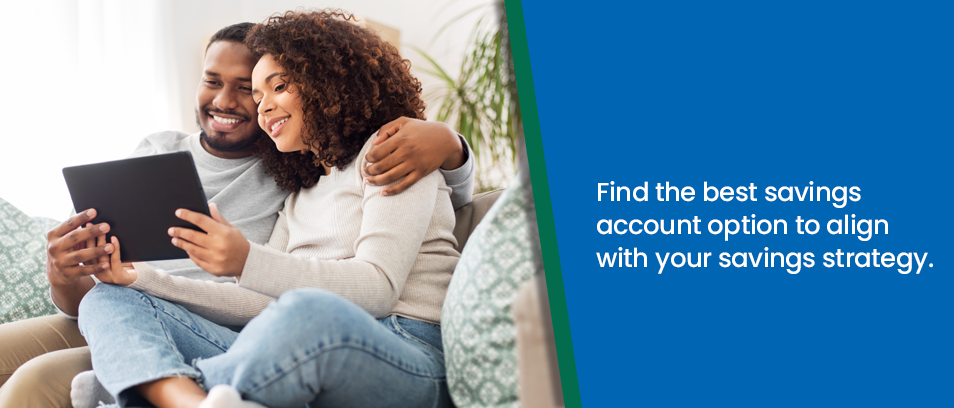 Better Banking, Better Solutions!
At Palisades Credit Union, we build valued relationships through a lifetime of financial solutions. When it comes to meeting your short and long-term savings goals, we offer a variety of savings options and can help you design the best savings strategy that works for you! Learn more about our Savings Accounts, Money Market Accounts, Certificates, and IRAs! Live or work in Rockland or Bergen County? Visit one of our branch locations in Nanuet, Orangeburg, or New City, NY, or open a new savings account online!
« Return to "Blog"
Go to main navigation