Financing A Car Through a Credit Union vs. a Car Dealer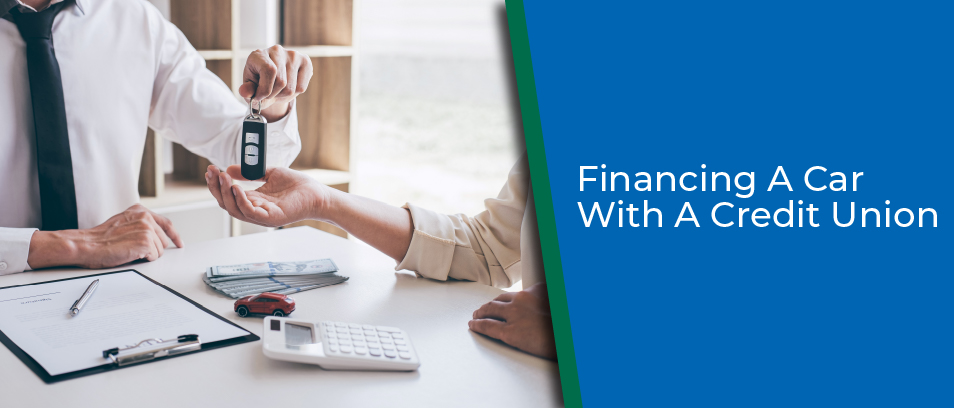 Demand for new and used cars is "almost back to pre-COVID-19 levels," according to a recent McKinsey & Company survey. Buying a new or new-to-you car can feel overwhelming, especially if it's your first time. Should you go to the dealership or buy from a private seller? How do you know you're getting the best deal? And what about financing? In this article, we'll explain how to get a car loan and the pros and cons of getting pre-approved from a credit union vs. getting financing from the dealership.
How Do Car Loans Work?
Auto loan financing provides a lump sum for the purchase of your new car, truck, or SUV. Generally, you put some money down and the rest of the purchase price is covered by your vehicle loan.
Once your vehicle financing is approved you will begin making monthly payments on the loan. The monthly payment is based on a loan term of three-six years and includes interest plus principal.
The shorter your auto loan term, the higher your monthly payment will be but the less interest you'll pay overall. That's why it's best to choose the shortest loan term you can afford.
Your APR also affects your monthly payment amount. Car loans are secured by the vehicle itself, so your APR will generally be lower than with unsecured credit cards or personal loans. Still, approval is based on your credit history, credit score, and income/employment history. To get the best auto loan interest rate, check your credit score before applying and work on raising it if need be.
Did you know that Boat, Motorcycle, and RV loan financing is also available? Contact us to learn more.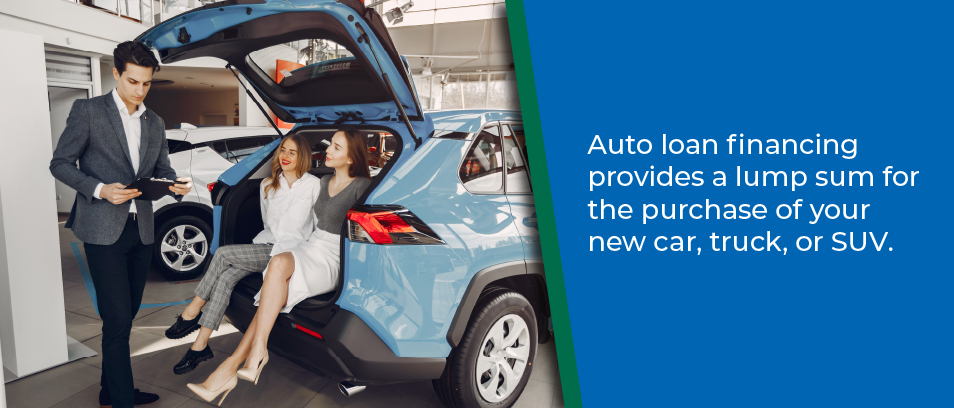 How To Get Approved for a Car loan
When it comes to getting approved for a car loan, the best first step is to get pre-approved. Here's why:
Getting pre-approved or pre-qualified for an auto loan means a lender has reviewed your credit report and score, as well as your income and employment history. Based on that information, your lender makes a preliminary decision about how much you can borrow and at what interest rate.
The pre-approval process is swift and simple, well worth the benefits that come with a pre-approval letter. Here are some of the pros of getting preapproved for an auto loan:
Helps determine your budget: Knowing your borrowing ceiling will help you figure out how much you can afford to spend on a new or used vehicle. Save time by not looking at anything outside your price range.
Allows you to compare offers: Instead of accepting the dealer's financing offer in the pressure of the moment, take your time to apply for and compare several pre-approval letters. If you find a better interest rate offer, let us know and we'll do our best to match it.
Streamlines negotiations: Having your pre-approval letter on hand is like having a blank check in your pocket. A salesperson at a dealership may try to get you off-focus by asking what monthly payment you're looking for. With your pre-approval, you can stick to negotiating the "out the door" price only.
Saves time and hassle: If you've sat in the Finance office of a dealership before, you know how uncomfortable it is. All the paperwork, the upsells, and the waiting. When you're pre-approved, you can skip most or all of this. This is one major perk of credit union financing vs. dealer financing.
Preapproval is a common difference in dealer financing vs. credit union financing. If you head to the dealership without getting pre-approved, you'll be at the mercy of the salesperson, who isn't necessarily looking out for your best interests. Come to your local credit union instead, where we are always looking to offer you the best possible car loan rate and terms on your auto loan financing.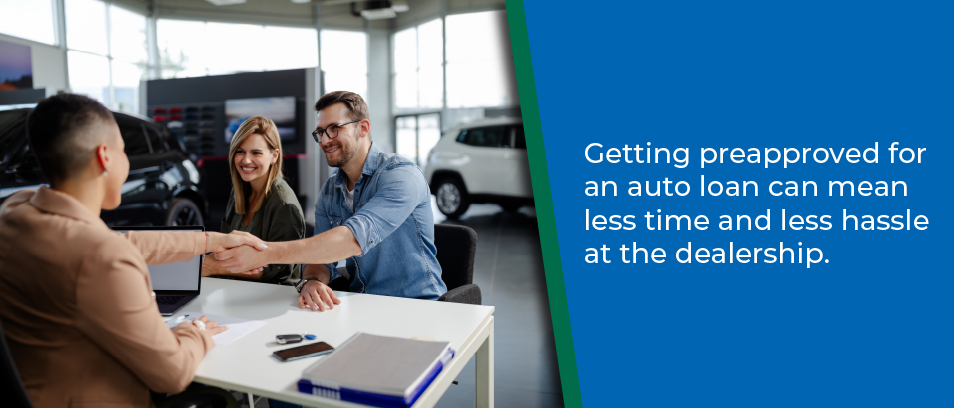 Once you've selected a vehicle and are ready to purchase it, we will complete the underwriting process. Your rate and/or terms may change slightly during the underwriting process depending on whether anything's changed about your financial situation.
Can you finance a used car?
Generally speaking, you can obtain a credit union car loan for a new or used car. Some restrictions may apply based on the age, mileage or cost of the vehicle. From research to inspecting the vehicle, learn more about how to buy a used car.
Still deciding whether to buy new or used? We break down the pros and cons of both options in our article, "Is a New or Used Car Right For Me?"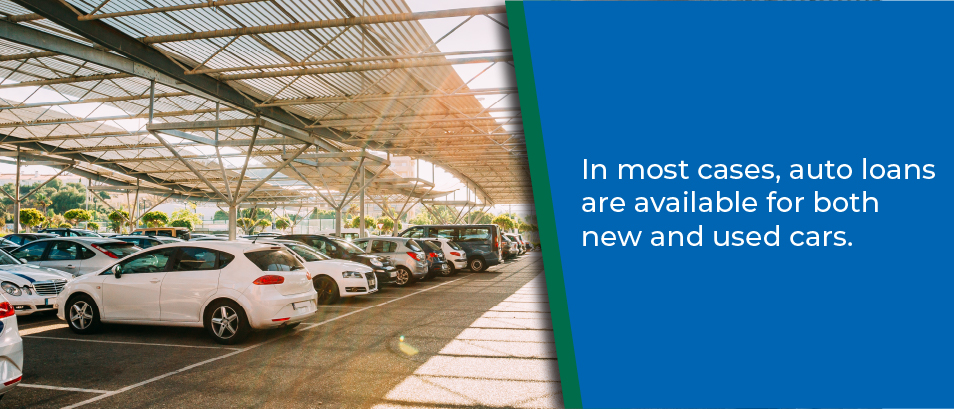 How to apply for an auto loan with a credit union
Ready to experience the difference between credit union financing vs. dealer financing? Applying for a credit union car loan in Rockland and Bergen County, is easy. You can visit us in person at one of our locations in Orangeburg, New City, Nanuet, NY. Apply for an auto loan online from the convenience of your home or office. Still have questions about credit union car loans? Give us a call and our lending specialists will be happy to help!
Related Blogs:
7 Benefits of Joining A Credit Union
« Return to "Blog"
Go to main navigation