How Do Home Appraisals Affect Your Mortgage Loan?
How Do Home Appraisals Affect Your Mortgage Loan?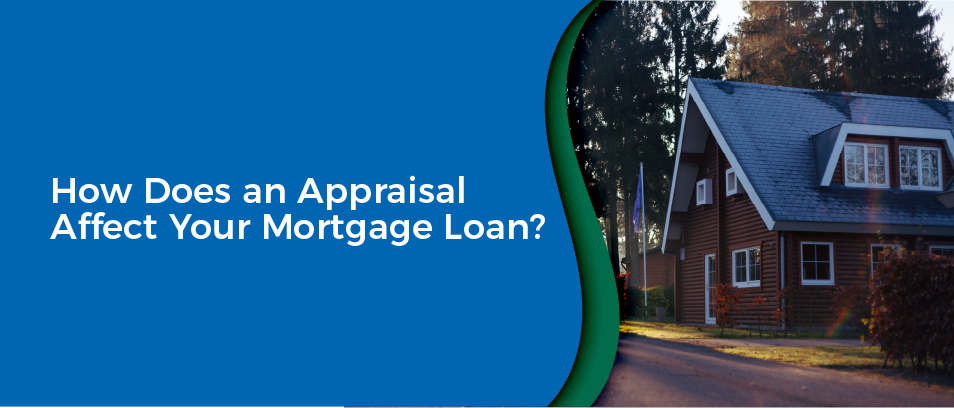 Financing your new home is a process with numerous steps and the home appraisal process is one that can be particularly confusing to first-time home buyers. There are a number of ways that an appraisal has an effect on your mortgage. Here are some answers that you need to get you through one of the final—and most important—steps of the home buying process.
What Is a Home Appraisal?
A home appraisal is an unbiased report on the worth of a house in the fair market, performed by a trained and licensed individual. Home appraisals are done before closing so the homebuyer, the home seller, and the mortgage lender receive the accurate and true value of the real estate in question. In most residential property transactions, you are able to choose your real estate agent and your lender, but you cannot choose your appraiser. Instead, the appraiser must be chosen by your lender to provide a level of independence from the buyer and seller.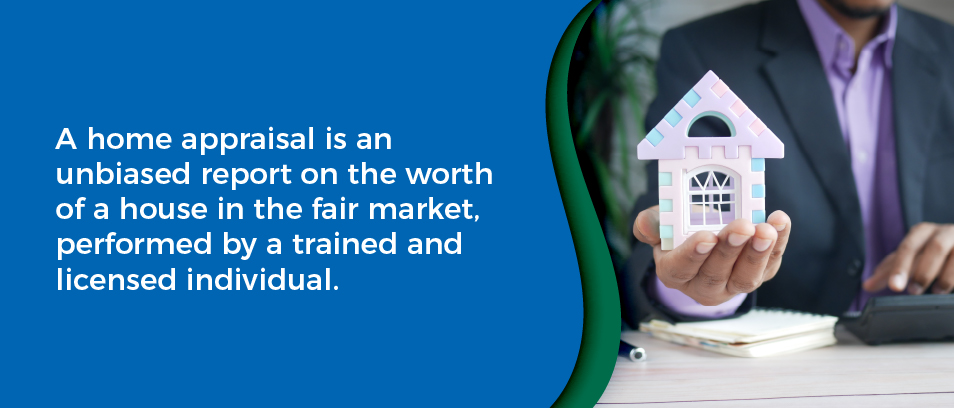 Can An Appraisal Affect Your Mortgage Loan?
Yes! When buying a home, your appraisal can play a role in determining whether or not a lender will approve your mortgage loan. All lenders order an appraisal during the mortgage process to assess the home's market value and make sure the borrower is not attempting to borrow more money than the house is worth. If your appraisal comes in below the purchase price of your home, you may need to pay the difference in cash, lower the purchase price, or get a second opinion.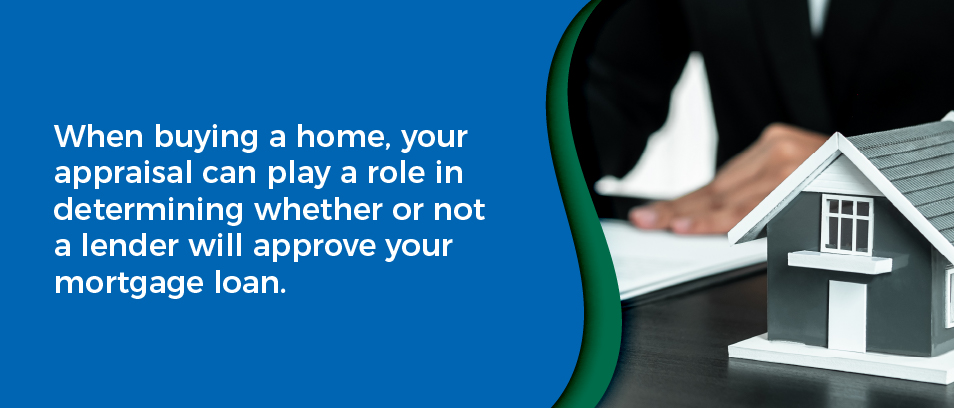 What Do Appraisers Look For When Valuing A Home?
The goal of an appraisal is to determine the fair market value of a home, so anything that may raise or lower the price someone is willing to pay will be considered and factored into the report. Most often, an appraiser will look at the size and type of the home and property, the condition of the home and property, and the overall real estate market in the area. Any major flaws to the property, like a leaking roof or cracked foundation will also be noted.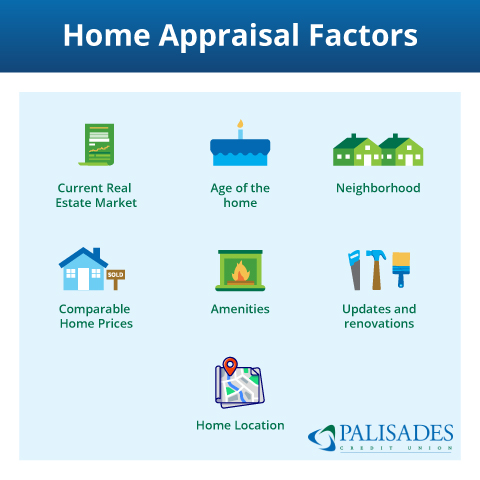 What Does a Home Appraisal Cost and Who Pays For It?
While your lender will typically arrange for an appraisal, the buyer is ultimately responsible for the cost. Generally, appraisal fees range between $450 and $600, depending on the size and location of your property but don't let this cost stop you from making offers! The home appraisal will only occur after your offer has been accepted by the seller and you have begun to work with a lender to finance your new home. You do not need to complete appraisals on every house you choose to bid on.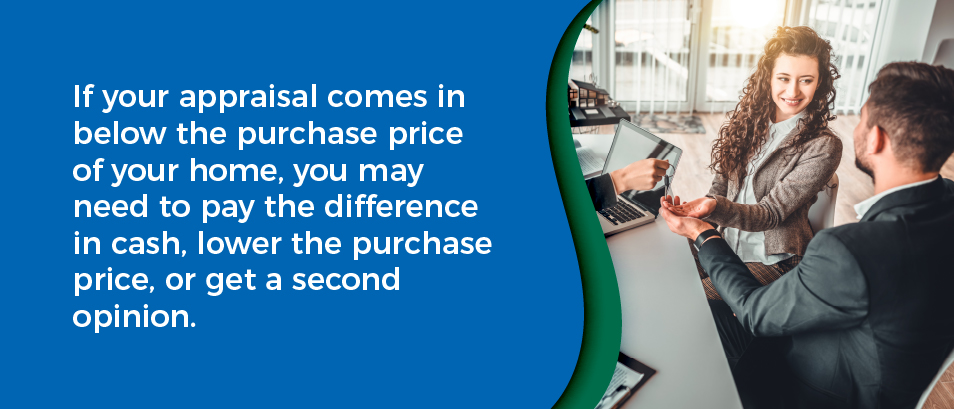 To learn more about mortgage loans in Nanuet, Orangeburg, or New City, contact a Palisades CU mortgage lender today. Palisades Credit Union provides home financing and other savings and lending services to members in Rockland and Bergen County.
Related Blog: When is the best time to apply for a mortgage
Current Rockland and Bergen County Mortgage Rates:
Find more tips and information by following Palisades Credit Union! Connect with us on Facebook, Twitter, Instagram or LinkedIn.
« Return to "Blog"
Go to main navigation