How to Buy A Used Car
Buying a used car can be a confusing or daunting process, especially if you've never bought a car before.
And with nearly 40 million used cars sold a year, how do you know you're making the best choice for you? Keep reading to see our tips for buying a used car you'll love at a price you'll love!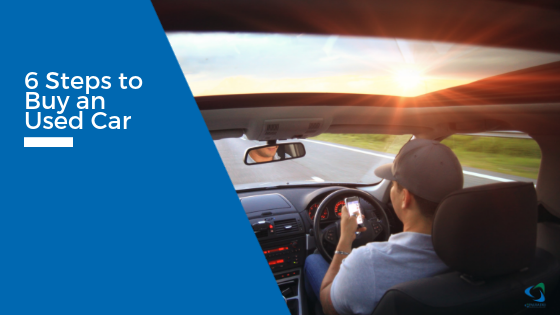 Set Your Budget
This could have been the biggest factor when deciding whether to buy a new or used car. Whether you're buying your used car with cash or taking out a loan, you must know what you can and are willing to spend. If you are paying in cash, this is easy to figure out. Just don't spend your entire savings! If you want a loan, you should get pre-approved. This will let you know exactly how much you can afford and will give you a competitive edge at the dealership.
Do Your Research
Make a list of what is important to you and what your lifestyle needs from a car. This will help you narrow down what model car will be right for you. From there you'll want to check out the reliability and ownership costs of a car. You may have your heart set on two-door red coupe, but once you see the insurance for such a vehicle, it could be out of your budget.
Price Out Cars
Once you know what model car you want, you should use pricing guides, like Kelley Blue Book, to figure out what your chosen car is worth. Factors that affect price include mileage, age of the car, and whether it is a manual or automatic car. Knowing the price of the car will ensure you're not overpaying.
Check the Car
Before committing to a car, you'll want to check the vehicle history report by using the vehicle identification number (VIN number). If you are buying from a neighbor or other person, you should take the car to a trusted mechanic to be inspected for any potential issues. You should also take the car on a test drive to confirm the car is right for you.
Negotiate a Price
If you are buying from a neighbor or off Craigslist, compare the seller's asking price to the market price you researched. If you have any concerns, like the car needing new tires, bring that up during the negotiation as well. If you're buying from a used car dealer, you should have a pre-approved loan, so you will be treated as a cash buyer. This way you will negotiate the car's total price, not the monthly price. Make sure you know of any taxes fees and what they may be, and always discuss the "out-the-door" price which will include these fees and taxes.
Close the Deal
Pay for your car and make sure you get a title and have the seller sign it correctly. You will also need to ensure the car is on your insurance policy. Then you'll be able to drive off in your new-to-you car!
If you're interested in buying a car, new or used, PCU has auto loans with rates as low as 2.49% APR*! Get pre-approved quickly and easily online. Learn about the benefits of financing a car through a credit union vs. a car dealer.
Palisades CU provides car, truck, RV, camper, motorcycle, and other vehicle loans throughout Rockland and Bergen County with locations in Nanuet, New City and Orangeburg. See if a Palisades CU vehicle loan is the best auto loan for you. Looking for the best auto loan rates? Check out our current vehicle loan rates in Rockland and Bergen County.
Related Blog: Financing Vs. Leasing A Car
« Return to "Blog"
Go to main navigation