Mortgages: CU vs. Bank
Whether you are a first-time homebuyer or a seasoned veteran, you likely already know that there are many options available when choosing a mortgage lender to buy a new home.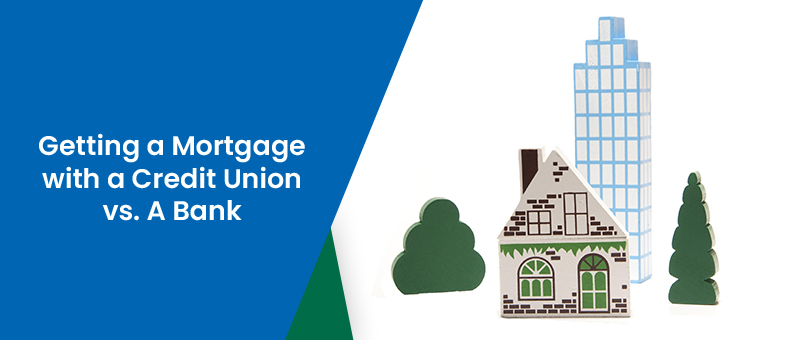 Many people choose large banks or corporations for their mortgages because they feel that they can get a better mortgage interest rate – but is that really true? Read on to find out and learn about some of the unexpected benefits of working with a credit union.
With A Credit Union You're More Than Just A Number
The customer experience is more personal at a credit union. When you apply for a mortgage loan with a credit union, you're more than just a number, you're a member. As a member of a credit union you can take advantage of lower fees, better rates, and superior customer service. Credit unions can offer these benefits and more because they are not-for-profit organizations. Unlike many banks, which are for-profit, Credit Unions will not sell your mortgage on the secondary mortgage market. The same friendly financial representatives and mortgage lenders will be there to assist you throughout the course of your loan.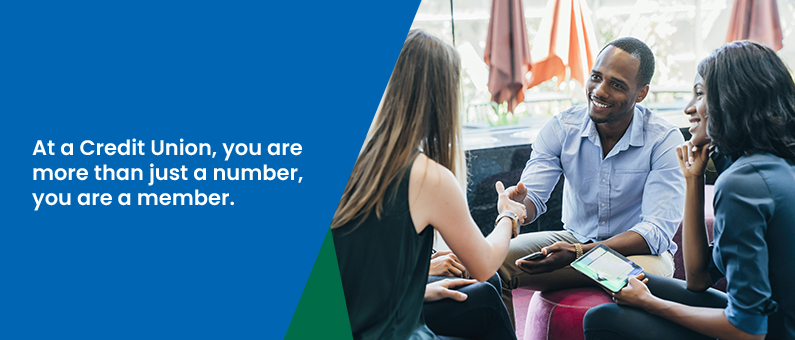 Not already a member of a credit union? Becoming one is easier than you think! Palisades Credit Union is proud to be the first federally insured community chartered credit union in Rockland County. Individuals who live, work, worship, volunteer, or attend school in Rockland County, New York can join us. Simply use this link to apply online to become a member of Palisades Credit Union today!
You Could Save Money With A Credit Union
Credit unions are known for having lower fees when compared to most big banks. How can credit unions offer such great rates? Because credit unions are not-for-profit and member-owned, profits are returned to members of the credit union in the form of lower rates and fees. This is different from banks; whose sole purpose usually involves generating revenue for investors. Members can also save money through rewards programs and incentives for first-time homebuyers.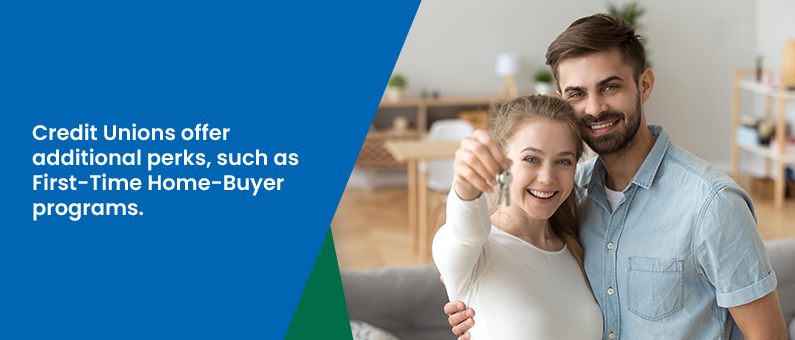 Don't Have Excellent Credit?
Many people overlook credit unions as an option for home loans, especially if they don't have excellent credit. As a member, you will be less likely to be turned away due to bad credit. With a credit union, you are seen as a member. If you need to apply for a personal loan with no credit or bad credit, depending on your situation we will try to find an option that works for you.
Buying a home is often the largest purchase most people will make in their lifetime so finding the right mortgage loan is important! If you are a resident of Rockland County, New York we encourage you to take advantage of the mortgage loan benefits that a credit union like Palisades Credit Union can offer including personalized service and great low mortgage rates!
Ready to get started? Apply online today. You can also visit one of our locations and apply in person for a home loan in Nanuet, New City, or Orangeburg, NY.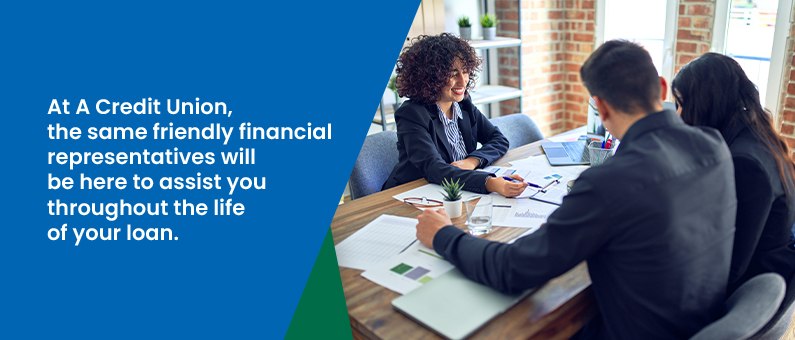 Find more mortgage tips and home financing information by following Palisades Credit Union! Connect with us on Facebook, Twitter, Instagram or LinkedIn. Serving Rockland and Bergen County.
Additional Home Buying Resources:
10 Mortgage Terms You Need To Know
How To Save For Your First Home
Everything You Need To Know About Home Loans
Common Credit Union Myths
When is the Best Time to Apply For A Mortgage
To Refinance or Not to Refinance
Financial Literacy Quiz
View Current Home Loan Rates:
« Return to "Blog"
Go to main navigation