How To Save For Your First Home
First-time homebuyers make up about half of the home purchase mortgage market. But how do you get from Point A (renting or living with family) to Point B (proud new homeowner)?
The answer largely has to do with saving. Because buying a home requires some upfront cash for a down payment and closing costs, you need to figure out what you can afford to spend on a house and then save up enough for closing.
In this article, we'll explain how to do just that, from estimating your home price range to calculating a down payment and choosing the best account for your savings. If you have specific questions about your own situation, our New York and New Jersey-based mortgage lenders can help.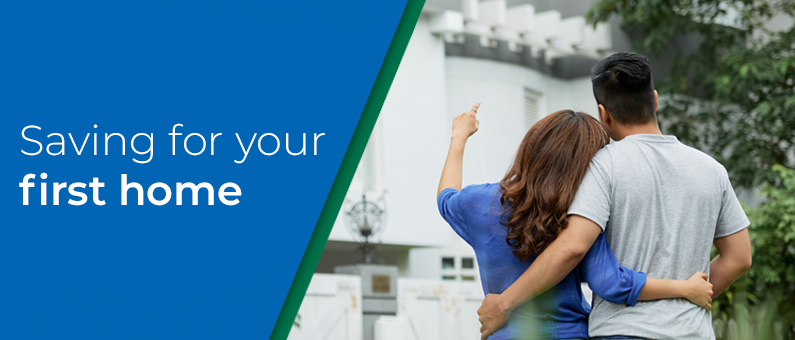 How much do you need to save?
To start on your down payment savings, sit down with one of our experienced mortgage lenders. We'll discuss your loan options and help you determine the best home price range to fit your budget. As a general guideline, it's best to keep your housing cost below 30% of your monthly income. For example, if you take home $3,000/month, you'd want to limit your monthly mortgage payment (including taxes and insurance) to $900 or less.
Once you have a price range in mind, think about how much you'd like to put down. 20% is the gold standard, but there are also low down payment loan options available. However, if you put less than 20% down, you may have to pay a private mortgage insurance (PMI) premium for either the life of the loan or until you attain 20% equity. To learn more about your down-payment options and mortgage types read Everything You Need to Know About Home Loans.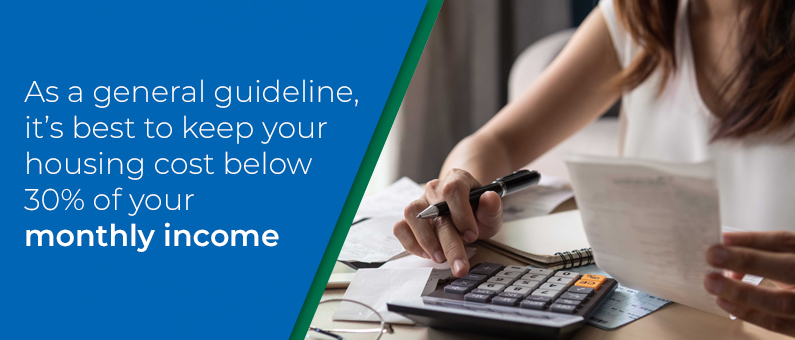 Where to keep your down payment savings
Now that you have a target down payment in mind, it's time to start saving! If you're looking for the best savings account in Nanuet, Orangeburg or New City, here are the savings account options you can choose from.
Regular Savings Account
Low $5 minimum deposit to open an account
Can set up automatic transfers between checking and savings.
A good place to start your savings before moving to a higher yield option like a Certificate account.
(Check current savings account rates in Rockland and Bergen County)
Earn a higher yield with tiered dividend rates
Low minimum balance requirement
Higher-yielding dividends
Flexible terms range from 3 to 60 months
A special savings certificate that helps you grow your savings while giving you a chance to win cash prizes
Each $25 deposit gives you a chance to win a monthly prize of up to $100 and a quarterly prize of up to $5,000.
Roth IRA
This type of Individual Retirement Account (IRA) is for after-tax income that you can withdraw tax-free in retirement. However, if you've had a Roth for at least 5 years, you may be able to withdraw some funds without penalty for the purpose of buying your first home.
Whichever type of savings account you choose, you can conveniently manage your accounts online or in our mobile banking app.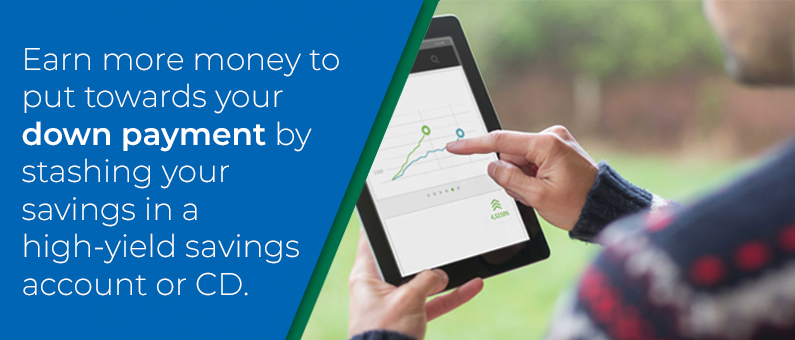 Make a home savings plan
All right, you know what your ultimate goal is and where you're going to stash your savings. Now it's time to allocate money for savings. Best practices include:
Look for space in your budget. Review your spending from the previous month. Are there any categories in which you can reduce spending, such as takeout meals or spending on clothes and electronics?
Generate new income streams. Sometimes the best way to "find" more money is to go out and make it. Thanks to the Internet, there are a variety of possible side hustles, from selling your homemade wares to advertising your babysitting or pet care services.
Automate your savings. Establish a base recurring amount you can contribute on a weekly, bi-weekly, or monthly basis. Then set up automatic transfers from checking to savings. You can always add any extra money that comes in, but it's good to have a basic amount automated.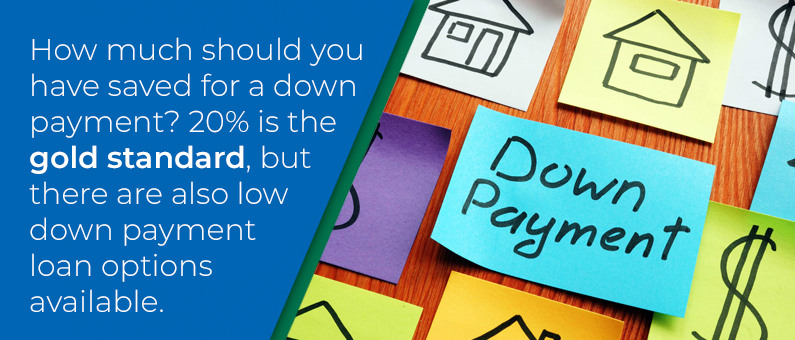 How can we help you start saving for your first home?
Palisades Credit Union offers everything you need to complete your journey to homeownership. From a full menu of savings account options to flexible mortgage loans to meet your needs, we can help you plan for the future and provide the tools you need to get there. Contact us to speak with a Nanuet, Orangeburg or New City mortgage lender today. Check our current mortgage interest rates.
As a not-for-profit, member-owned credit union, Palisades is here to serve the financial needs of our members and local community. We've expanded since our founding in 1941 to serve all persons who live, work, worship, or attend school in Rockland County, New York and Bergen County, New Jersey, as well as New York State employees who work in the 5 NYC boroughs; members of Radio Television Broadcast Engineers Local 1212, International Brotherhood of Electrical Workers, AFL-CIO, in New York, NY; and USA Networks employees who work in or are paid from New York, NY.

Related Content:
When is the best time to apply for a mortgage?
How to Create the Best Savings Strategy For You
« Return to "Blog"
Go to main navigation