Stay Safe Online: Cyber Security Tips from PCU
Last month Timehop announced it had been the target of a security breach that affected millions of people.
It seems that there are more and more security breaches that can compromise your identity and lead to identity theft. Here are some tips to help protect you and your identity online!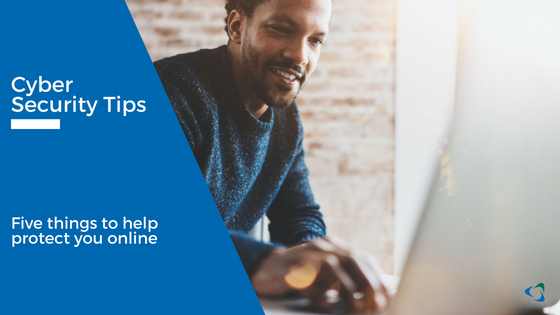 1. Keep Software up to Date
Software updates for operating systems often include security updates. You should turn on automatic software updates and use web browsers that are updated often, like Chrome or Firefox. Even keeping browser plug-ins up to date can help keep you safe online.
2. Avoid Phishing scams
Phishing scams can happen to anyone, anywhere! Stay vigilant because cybercriminals will use sophisticated ploys to trick you into giving them personal information like usernames and passwords. Email is the most common phishing scam, but it can be done by text, phone, and social networking sites. Remember that credible institutions like PCU will never ask for personal or financial information through email.
3. Enable Two-Factor Authentication
Many sites, apps, and more offer two-factor identification now. This is where upon entering a password, you will be sent a temporary randomized passcode to a number or email only you would have access to. This ensures that even if someone else does get your password they cannot log on to your accounts and your personal information cannot be compromised.
4. Practice Good Password Management
Everyone knows not to reuse passwords and to include a mix of letters, numbers, and special characters. It may be tempting to take shortcuts, but this puts your information at risk. Instead, use a password management program to help maintain strong passwords and help you remember them. They can also remind you to update your passwords every 90 days.
5. Use Mobile Devices Safely
Phishing scams and other types of scam are becoming more prevalent on mobile devices. Scammers have even made charging your phone in publicly provided USB ports a danger! Keep your mobile devices and your personal info safe by keeping your device locked using a PIN or password, keeping the operating system updated, don't click on any suspicious emails or texts on your phone. And if you're on an unsecured wi-fi network, like those provided in public places, don't transmit personal data!
Keeping your information secure should be your number one priority! PCU makes it a priority too, with secure online and mobile banking, and credit cards that have 24/7 fraud protection services and liability.
Read more about how to safely manage your finances online.
Use mobile payment apps? Learn about some of the most common payment app scams.
Related Blog:
Look Out for Common Cybersecurity Threats
« Return to "Blog"
Go to main navigation